2021
Members of the Legislative Committee continue to focus on collaborative efforts. NYSSSWA is excited about its collaboration with NASW-NY to increase student access to  licensed/certified school social workers.  We are pleased that we have several new sponsors in the House and the Senate.  Our work continues!
2019 -2020
A05373   (2019) Sponsor: Félix W. Ortiz  (D-Kings)
  Ao9533 (2018 Text)
As you can imagine, 2020 was focused on COVID-19.    We had sincerely hoped for the passage of the Ortiz Bill in 2019 which guarantees every school age child in NYS access to a district employed, licensed, School Social Worker; but it did not happen.    The Legislature continues to debate about how to make our schools safer without recognizing the need for adding preventative services. We did, however, get a Senate sponsor which is encouraging and we continue to advocate and work toward the passage of the bill.
See New York Advocacy for information on how to contact your legislators and Talking Points for SSW Bill  to get ready for next year's push.

---
School  Counseling Amendments:
Do Schools Have to Hire More School Counselors?  "NO!"
There have been many inquiries from members regarding the school counselor amendments. School Social Workers are expressing concerns that their districts may feel compelled to hire more school counselors as a result of these regulations. That is not the intent of the regulations.    Please familiarize yourself with the regulations and details so that you can use your expertise to discuss the interpretation of the regulations with your district.

Click Here for Important Details
---
News for Licensed Clinical Social Workers Regarding the NYS Workers' Compensation System
"A new law signed as part of Governor Cuomo's 2019-2020 budget allows more types of medical providers to treat injured workers. Starting January 1, 2020, licensed clinical social workers (LCSWs), nurse practitioners, acupuncturists, physical therapists, occupational therapists, and physician assistants can be authorized to treat workers' compensation patients. This is great news for injured workers and providers alike — injured workers will have improved access to quality health care and medical providers can expand their practices."
---
---
2018
School Social Work Bill:    February 12, 2018 Press Conference

On February 12, 2018 NY Assembly Assistant Speaker Félix W. Ortiz  (D-Kings) and NY Senator Jesse Hamilton (D-Brooklyn) held a press conference with leaders of the New York State School Social Workers' Association, as well as the National Association of Social Workers-New York State and New York City Chapters to introduce legislation, Bill A09533,  that requires access to "at least one full-time licensed or certified school social worker to be employed in each elementary, intermediate, middle, junior high school and senior high school" in New York State.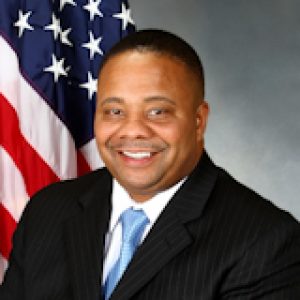 Ortiz stated:  "Certified social workers are the 'gatekeepers' for our youth, adolescents, and young adults' education to help guide their future successes. Many of these students face problems that require professional help. Early intervention is the most effective way to prevent difficulties later in life."  Senator Hamilton noted:  "Mental health, emotional health and wellness all matter to educating our children. A parent fearing eviction, violence at home or in the community, any number of circumstances can impact a child's ability to learn. School social workers have the expertise to help children, help families, and help our communities address these needs."  See: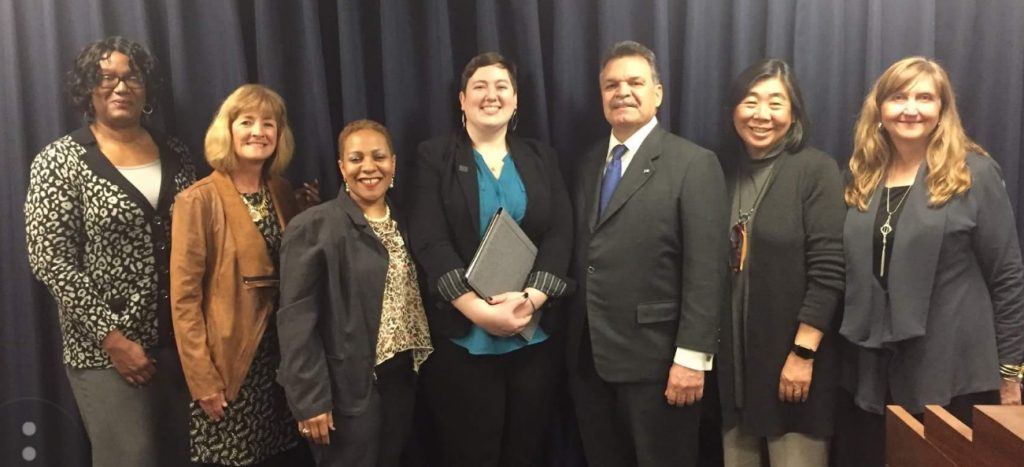 Candida Brooks Harrison, NASW-NYC President Elect
Peg Barrett, NYSSSWA President
Evelyn Bautista Miller, NYSSSWA Member & Bilingual SSW
Samantha Howell, NASW-NY Executive Director
Assistant Speaker Assemblyman Félix Ortiz,
Hai-Ping Yeh, NYSSSWA Past President
Kelly Hannon Nichols, NYSSSWA Legislative Chair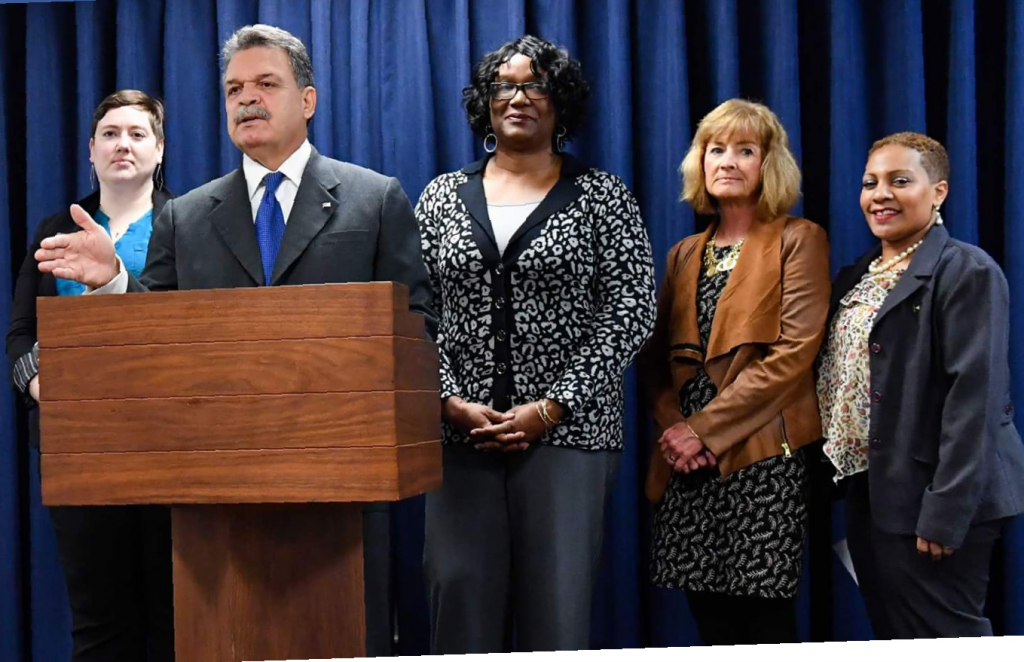 NYSSSWA membership dollars at work!  Thank you for your support.
Not a current member?
---
Grades 6-12 Health Classes to Teach Mental Health Awareness:
On October, 3rd 2017, the Governor signed a historic Bill A03887 requiring that all health classes 6-12 teach mental health in health education classes. John Richter, Director of Public Policy at MHANYS, commented that "we possess the knowledge and tools necessary to increase awareness in young people about mental health, how to recognize when someone's in distress, or crisis, and how to get help."  Advocates and many experts believe that teaching the facts about mental health and openly discussing the issues with students will lessen the stigma surrounding mental illness.
In working with the Advisory Board group on how to roll out the legislation, we are aware that many, if not all, of the Health teachers around New York State are teaching some form of mental health instruction already. This legislation serves to offer a more uniform and concise standard for what should be taught and sets up a state-wide regional resource center for teachers which will offer curriculum lessons.
During instruction, teachers will need support with questions that may arise from students needing help or self-disclosing that they or a family member is coping with mental health issues.  This legislation offers a unique opportunity for School Social Workers around the state to act as consultants to Health teachers and PPS Directors about curriculum programs.  More importantly, as licensed, clinical mental health professionals in schools, we are in a position to provide assessment and direct services to students needing assistance within the school.    We also have the clinical background and knowledge of community resources to assist with brokering and linking families to appropriate community services.
Peg Barrett, Board  President, and  Kelly Hannon Nichols, Legislative Committee Chair, have continued to represent NYSSSWA on the Advisory Board.   In July, 2018 the New York State Education Department (NYSED) released Mental Health Education Literacy in Schools:  Linking to a Continuum of Well Being   Comprehensive Guide 2018  (80 pages)
School Social Workers are encouraged to become familiar with this legislation as well as NYSED's Guide.     Introduce yourselves to your Health teachers and let them know you will make yourself available if they need assistance. This is a unique partnership where we can present ourselves as critical members of the mental health team as well as increase our involvement and visibility to support and assist instructional staff, children and the school community.
---
Legislative News Archives:
Interested in past legislation?