2022
 Current Policy and Social Justice Issues Related to School Social Work in NYS:
Members of the Legislative Committee continue to focus on collaborative efforts. NYSSSWA is excited about its collaboration with NASW-NY as well as the Clinical Society to increase student access to  licensed/certified school social workers.  Board members met with NASW-NY in January and February, 2022 prior to submitting a Joint Statement of Support on February 17, 2022 to the General Assembly in support of  A5019 & S1969.  We are pleased that we have several new sponsors in the House and the Senate.  Our work continues!
Relevant Bills 2021-2022 NYS Legislative Session
 Senate Bill (S1969):   Note:  This is NOT the "Ortiz Bill"

Mandates Mental Health Services in Schools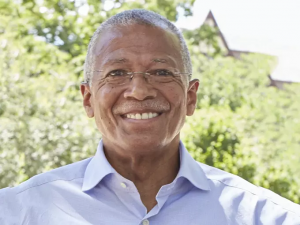 Primary Sponsor:
Robert Jackson (D, WF-31st Senate District)
Assumed office-January 1, 2019
Jackson is the chair of the Cities 1 committee as well as a member of the Civil Service and Pensions, Education, Higher Education, Housing, Construction and Community Development, Labor, New York City Education Committees.
Co-Sponsors: Alessandra Biaggi (D-34th Senate District), Samra G. Brouk
(D-55th Senate District), Jeremy A. Cooney (D-56th Senate District) Pete Harckham (D-40th Senate District)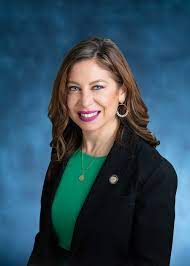 AND Assembly Bill (A5019)
Primary Sponsor: Jessica González-Rojas (D,WF-Assembly District 34)
Assumed office-January 1, 2021
González-Rojas is a member of the Committee on Children and Families, the Committee on Cities, the Committee on Corporations, Authorities and Commissions, the Committee on Environmental Conservation, and the Committee on Social Services. She is also a member of the Asian Pacific American Task Force; the Black, Puerto Rican, Hispanic & Asian Legislative Caucus; the Legislative Women's Caucus; the Task Force on New Americans; the Puerto Rican/Hispanic Task Force; and the Task Force on Women's Issues.
Co-Sponsors: Chantel Jackson (D-Assembly District 79), Stefani Zinerman (D-Assembly District 56) , Rebecca Seawright (D-Assembly District 76) , Andrew Hevesi (D-Assembly District 28)
This bill is being supported by a number of other lawmakers including Senator Tim Kennedy. Current status as of 4/30/22 is "in education committee". The bill purposes the following in relationship to mental health services in New York State public schools:
Mandates mental health services in schools as provided by both a "school social worker" and a "school psychologist".

"School mental health services, as defined in subdivision two of this section, shall be provided by each school district for all students attending the public schools in this state, as provided in this article."
"School mental health services shall include the services of a school psychologist and school social worker, each of which shall be employed by the district."

Provisions for school mental health services will be provided by each district for all students attending public schools in the state.   (Note:  For smaller districts these "provisions" could include the use of BOCES, co-ops, inter-district partnerships, etc. )
This act defines the scope of practice for a School Social Workers:

It states that school mental health services provided by a licensed or certified school social worker shall include but not be limited to: Assessments, evaluations and psycho-social intervention plans that are designed to prevent and intervene to address mental, social, emotional, behavioral, developmental, and addictive disorders, conditions, and disabilities of the psycho-social aspects of illness and injuries experienced by the child.
Services by a Licensed Clinical Social Worker or  those under proper supervision may also include diagnoses of mental, social, emotional, behavioral, developmental disorders and disabilities and the psycho-social aspect of illness, injury, disability and impairment.
(See Section 1, Section 901, 2, b (ii) of the bill for specific language.) 
Language obtained from:

The required mental health professionals will be in addition to those needed to implement the federal Individuals with Disabilities Education Act.
This act  would  take  affect  on  the first of September next succeeding the date when it becomes law.

Read Complete S1969 Text Here.
Advocacy Resources:
NYSSSWA & NASW-NYS Joint Statement of Support
Talking Points  Pending
---
Senate Bill (S1062):
Mandates a licensed or certified social worker in every school.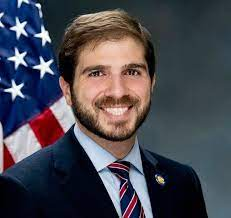 Primary Sponsor: Andrew Gounardes (D, WF-22nd Senate District)
Co-Sponsors: Julie Salazar  (D-18th Senate District), Kevin S. Parker (D-21st Senate District), Julia Salazar (D-18th Senate District)
This bill does not currently have an assembly component and is NOT a revision of the Ortiz bill. Current status as of 4/30/22 is "in education committee". The bill purposes the following in relationship to school social workers in New York State:
Section 1:  The Education Law is amended by adding a new section 803-B

" Social workers licensed under article one hundred fifty-four of this chapter or certified pursuant to rules and regulations established by the department, required in elementary, intermediate, middle, junior high and senior high schools."
"The board of education or trustees  of every public school district in the state shall on and after July first, two thousand twenty-one employ and provide access to at least one  licensed or certified school social worker in each of the schools under their jurisdiction exclusive of any school social workers funded or mandated through any special education funding, aid, regulation or statute."
"Such licensed or certified school social worker shall perform such duties within their lawful scope of practice."
Section 1:  The Education Law is amended by adding a new section 803-B
Read Complete S1062 Text Here.
---
Social Justice and Racial Equity
Senate Bill S2987A   (2021-22) Legislative Session: Declares racism a public health crisis and establishes a working group to promote racial equity throughout the state.  Signed into law by the Governor.
Social Workers Cannot Be Silent: Statement & Call to Action Against Racism & Race-Based Violence     Source:  Arendt. V. 6/1/2020. NASW-North Carolina Chapter
Over 750 Social Workers Unite at the Capitol to Demand Racial Equity in New York State Laws   Source:  Ponto, K. 3/5/2019. NASW-NYS
---
School  Counseling Amendments:
Do Schools Have to Hire More School Counselors?  "NO!"
There have been many inquiries from members regarding the school counselor amendments. School Social Workers are expressing concerns that their districts may feel compelled to hire more school counselors as a result of these regulations. That is not the intent of the regulations.    Please familiarize yourself with the regulations and details so that you can use your expertise to discuss the interpretation of the regulations with your district.

Click Here for Important Details
---
Supervision for School Social Workers to obtain or maintain an LCSW
Currently some school social workers cannot obtain supervision because there is no licensed clinical social worker in their district.
School Social Workers can go out of district to obtain supervision for licensure but only if there is a memorandum of agreement between the districts.
Relevant FAQs from the Office of Professions
If I am a LMSW and providing clinical social work services under supervision, does the supervisor have to be on-site?  The Education Law and Commissioner's Regulations require appropriate supervision, which in some instances may require direct or on-site supervision, in the opinion of the supervisor. Whether or not the supervisor is on-site, the supervisor shares with the LMSW responsibility for the professional services provided to each client. Therefore, the supervisor may need to be on-site to conduct joint client intakes and directly observe the LMSW practicing clinical social work.
If my employer does not provide a qualified supervisor can I contract with a qualified supervisor outside the agency for private supervision? Arrangements where an individual hires or contracts with a licensee to provide supervision are problematic and, as a general rule, unacceptable. Supervision of your practice requires the supervisor to independently direct your practice; this is not possible when the supervisor is employed by you or acts as a paid contractor to supervise the person who can only practice under supervision. Additionally, you should not accept employment in any setting where you are not supervised by a qualified supervisor. The agency or employer is responsible for the services provided to each client, and clinical social work services may only be provided by an individual licensed and authorized to practice clinical social work. If the agency does not have a qualified supervisor on staff, it is their responsibility to hire a qualified supervisor who is responsible for the clinical practice of an LMSW or other person who is only authorized to practice under supervision. In such cases, we would suggest that there be a three-way agreement between you, the proposed supervisor, and your employer. The minimum information in such a letter of agreement would include:

Acknowledgement that the supervisor will be employed to provide services and to supervise the applicant to develop skills and abilities in the practice of the profession;
Acknowledgement that the supervisor will be provided with access to client records and, if appropriate, to clients to conduct joint intake or treatment sessions;
Acknowledgement that the client will be informed that the applicant is authorized to practice only under supervision and that client-specific information is shared with a third-party supervisor;
Acknowledgement that the client will be informed of the supervisor's name and contact information or an agency contact to whom questions about the applicant's practice may be addressed;
Assurance that supervision will be of the duration and frequency specified in regulations and continue until the applicant is licensed or ceases practice; and
Arrangements for the employer or agency to employ the supervisor including billing for services that does not constitute fee-splitting or other arrangement prohibited by Education Law and Regents Rules.
If you make arrangements for third-party supervision on your own or consult with a third-party by sharing information about the agency's patients, including but not limited to patient records, diagnosis and treatment of the patient, you could be charged with unprofessional conduct under Part 29 of the Regents Rules.
What is acceptable supervision in the practice of clinical social work?
The Education Law defines qualified supervisors as licensed clinical social workers, licensed psychologists and psychiatrists; no other professions are allowed to supervise. The supervisor must have been licensed before starting to supervise you. The supervising psychologist must be qualified in psychotherapy as determined by the State Board; the psychologist must submit Form 4Q to verify experience and training. The supervisor must provide 100 hours of individual or group supervision in diagnosis, psychotherapy and assessment-based treatment planning, distributed over a period of at least 36 months and not more than 72 months. The supervisor is responsible for the diagnosis and treatment of each client, must discuss the applicant's cases, provide the applicant with oversight and guidance in diagnosing and treating clients, and regularly review and evaluate the applicant's professional work. If the LMSW is practicing clinical social work but is not seeking licensure, the LMSW must receive at least two hours per month of in-person, individual or group supervision when providing clinical social work services.
See New York Advocacy for information on how to contact your legislators and Talking Points for SSW Bill  to get ready for next year's push.
---
School Social Workers as Specialized Instructional Support Personnel (SISP) 

WHAT DOES THIS MEAN?



The following definitions outline the role of SISP:
The National Education Association defines SISP's as: "As defined in the Every Student Succeeds Act (2015), the term 'specialized instructional support personnel' means: "school counselors, school social workers, and school psychologists; and other qualified professional personnel, such as school nurses, speech language pathologists, and school librarians, involved in providing assessment, diagnosis, counseling, educational, therapeutic, and other necessary services (including related services as that term is defined in section 602 of the Individuals with Disabilities Education Act (20 U.S.C. 1401) as part of a comprehensive program to meet student needs.'"
The National Alliance of Specialized Instructional Support Personnel defines SISP as: One of our key recommendations was to "Clarify conflicting terminology, definitions, and roles of pupil/related services personnel to adopt one single term — "specialized instructional support personnel"— that will be used in all education laws that reference these personnel. NASISP is pleased that ESSA defines and references Specialized Instructional Support Personnel (SISP) throughout the statute, reaffirming the important interventions and services that SISP provide our students, many of whom come to school with the most severe academic, health, and social-emotional barriers to learning. Importantly, the ESSA explicitly requires consultation with SISP in the development of Title I State and local education agency plans, as well as Title IV plans and needs assessments. SISP are further included in the development of school-wide programs, targeted assistance, and integrated student supports within the school and coordinated with the community.

The History of the National Alliance of Specialized Instructional Support Personnel
Specialized Instructional Support Service Descriptions   Roles as defined by the National Alliance of Specialized Instructional Support Personnel
---
Legislative News Archives:
Interested in past legislation? 
---
NYSSSWA membership dollars at work!  Thank you for your support.
Not a current member?
Learn More About The Benefits Included in a Membership!