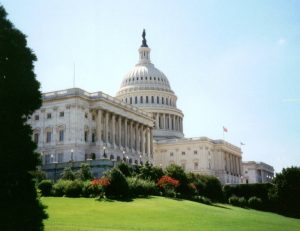 NYSSSWA is an affiliate state organization of the School Social Work Association of America. We have lobbyists who represent us in Washington D.C. and they help to keep us updated on bills that have an impact on school social work services.   If you are not already a SSWAA member supporting our profession on the national level,  join today!   (NYSSSWA members get $25 discount off of an event or item.)
---

National News
Federal Legislation:  See  SSWAA's Legislative News & Advocacy  webpage.
---
ESSA and School Social Work
Myrna Mandlawitz, Former SSWAA Director of Government Relations
"SISP, including SSW, are found in many places in ESSA.  Most important, they must be at the table in the development of state and local Title I plans.  They are also included in professional development and consulted on a range of issues.
School social workers are part of the definition of "school-based mental health providers."  That means anywhere that mental health services are an allowable use provides an opening for school social workers.  With the elimination of the Elementary and Secondary School Counseling competitive grant program, school social workers will have to look elsewhere in the law to fund positions and to get the profession recognized.
Myrna and Dot Kontak, NYSSSWA Director of Communications & Membership Services, prepared  Every Student Succeeds Act of 2015 (ESSA): School Social Work, Specialized Instructional Support Personnel, and School-Based Mental Health Services to assist school social workers as they advocate in their own states and school districts to maintain and increase SSW services.  SSW services are competing with a lot of other "allowable uses" of funds, so advocacy is more important than ever.  We hope this new tool will help distill the complex law down to what you need to make your case for school social work services."
---
Websites to "Take Action"
In September 2019 NYSSSWA's President, Peg Barrett met with Congressman Brian Higgins to advocate for increased mental health services in schools.  Let us know of your advocacy efforts.
---
Advocacy Resources
For additional information on  legislation at the federal level, please go to SSWAA's Legislative News & Advocacy  webpage.
---
---
Archive:
ESSA-Title IV Block Grant: What's What for the Remainder of Fiscal Year 2017
Photo:  Used with permission from Dot Kontak