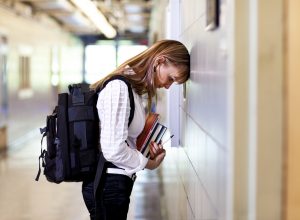 "Suicide is a serious public health problem that can have lasting harmful effects on individuals, families, and communities. While its causes are complex and determined by multiple factors, the goal of suicide prevention is simple: Reduce factors that increase risk (i.e. risk factors) and increase factors that promote resilience (i.e. protective factors). Ideally, prevention addresses all levels of influence: individual, relationship, community, and societal. Effective prevention strategies are needed to promote awareness of suicide and encourage a commitment to social change."  Center for Disease Control and Prevention
School Social Workers are on the front line in identifying, assessing and providing interventions for students at risk for suicide.  We hope these resources provide you with some assistance.
---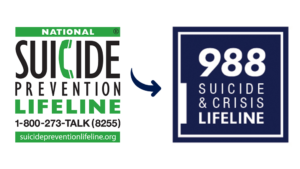 RESOURCES:
Do You Need Help?  Call a Suicide Lifeline:
National Suicide Prevention Lifeline:   Call 988
Suicide Prevention Center Hotline:   Call 988
Crisis Text Line:  Text HOME to 741741
Trevor Lifeline – LGBTQ 1-866-488-7386
Teen Line 1-800-TLC-TEEN or 1-800-852-8336
Veterans & Military Families 1-800-273-8255 Press 1
---
Assessment Tools:
SAFE-T   Suicide Assessment 5 Step Evaluation & Triage.   Source:  SAMHSA
SAFE-T Protocol with CSSR-S.   Source:  SAMHSA
Suicide Assessment Five-Step Evaluation and Triage (SAFE-T) card.  This resource gives a brief overview on conducting a suicide assessment using a five-step evaluation and triage plan.  Source:  SAMHSA
---
Suicide Prevention Information, Programs and Interventions
"A systematic review of the relationship between internet use, self-harm and suicidal behavior in young people: The good, the bad and the unknown"   "Research exploring internet use and self-harm is rapidly expanding amidst concerns regarding influences of on-line activities on self-harm and suicide, especially in young people. We aimed to systematically review evidence regarding the potential influence of the internet on self-harm/suicidal behavior in young people."  "Forty-six independent studies (51 articles) of varying quality were included."  Read findings. Source:  Marchant A, Hawton K, Stewart A, Montgomery P, Singaravelu V, Lloyd K, et al. (2017). PLoS ONE 12(8): e0181722
Addressing Suicidal Thoughts and Behaviors in Substance Abuse Treatment: Quick Guide for Clinicians Based on TIP 50 "This quick guide helps clinicians and other service providers address suicide and suicide prevention in patients living with substance use disorders. It covers risk factors and warning signs for suicide, core competencies, and information for administrators and clinical supervisors."  Source:  SAMHSA
"Be That One"  How peers and others can respond when someone may be suicidal.   Although this resource is directed towards students at the University of Texas at Ausin, the guidelines could be applied to other school settings.  Source:  University of Texas at Austin
"Finding Suicide Programs, Practices & Resources".    "This searchable repository provides information on several types of suicide prevention programs, such as education/training, screening, treatment, and environmental change…including 'Programs with Evidence of Effectiveness' "    Source:  Suicide Prevention Resource Center; SAMHSA
"Preventing Suicide: A Technical Package of Policy, Programs, and Practices"  This technical package is based on the best available evidence to help communities and states sharpen their focus on prevention activities .  Strategies include: strengthening economic supports; strengthening access and delivery of suicide care;  creating protective environments; promoting connectedness; teaching coping and problem-solving skills; identifying and supporting people at risk; and lessening harms and preventing future risk.  2017 (62 pages). Source:  Division of Violence Prevention, National Center for Injury Prevention and Control, Centers for Disease Control and Prevention   
"Preventing Suicide: A Toolkit for High Schools"   Assists high schools and school districts in designing and implementing strategies to prevent suicide and promote behavioral health. Includes tools to implement a multi-faceted suicide prevention program that responds to the needs and cultures of students.  Source:  Substance Abuse and Mental Health Services Administration.
"Prevent Youth Suicide:  Tips for Parents & Educators. "   Source:  National Association of School Psychologists
"The Role of High School Teachers in Preventing Suicide"      Pdf flier providing facts, tips and resources for teachers.  (7 pages)  Source:  Suicide Prevention Resource Center
Safety Plan.  Source:  National Suicide Prevention Lifeline
Safety Plans to Prevent Suicide.  Article and reference links. Source:   Centre for Suicide Prevention
"Save a Friend: Tips for Teens to Prevent Suicide"    Source:  National Association of School Psychologists
"Sometimes I Just Feel Empty: Suicidal Thinking and Risk"    Psychiatrist, Daniel "Bender's new goal is not to "fix" young people. In the article, he shares that he "shifted his views about the work and his impulse to safeguard suicidal children at all costs. He began focusing on making them feel "'seen and human'… If I can help a kid feel understood and help parents understand their kids… that is treatment."  Read more.  Source:   Sandler, Elana Premack.  8/3/2023.  Psychology Today
Suicide Safe: Mobile App  For individuals at risk of suicide, primary and behavioral health care settings provide unique opportunities to connect with the health care system and access effective treatment. Suicide Safe is a free mobile app that helps providers integrate suicide prevention strategies into their practice and address suicide risk among their patients.  Source:  SAMHSA
Suicide Prevention Facts & Resources:   Source SAMHSA
Suicide and Serious Mental Illness:  An Overview of Considerations, Assessment, and Safety Planning  Source:  2021, Suicide Prevention Resources & American Psychiatric Association.
Warning Signs and Risk Factors  Source:  NAMI
What You Need to Know About Youth Suicide    Includes information on "What to Do If You Are Worried About Yourself or Someone You Love",  "Helpful Responses For When a Friend Is In Distress",  Common Risk and Protective Factors, etc.   Source:  NAMI
"Youth Suicide Prevention, Intervention, and Post-vention Guidelines:  A Resource for School Personnel"  Developed to assist schools and school administrators in developing comprehensive suicide prevention, intervention and post-vention guidelines and policies.    (23 pages)  Source: Maine Center for Disease Control and Prevention, NAMI

---
Suicide Prevention Organizations
American Association of Suicidology   "AAS is a membership organization for all those involved in suicide prevention and intervention, or touched by suicide. AAS is a leader in the advancement of scientific and programmatic efforts in suicide prevention through research, education and training, the development of standards and resources, and survivor support services."
American Foundation for Suicide Prevention    "AFSP is the nation's leading organization bringing together people across communities and backgrounds to understand and prevent suicide, and to help heal the pain it causes. " "AFSP is a voluntary health organization that gives those affected by suicide a nationwide community empowered by research, education and advocacy to take action against this leading cause of death."
Centers for Disease Control and Prevention.  Information regarding Suicide statistics,  Understanding Suicide Fact Sheet,   Suicide Prevention Strategies as well as "Effective and Promising Programs" and much more.
Elyssa's Mission   Provides programs and resources to prevent Teen Suicide as well as suicide prevention tips for Teens, Schools & Parents.   Source:  Elyssa's Mission
The Jason Foundation
  The Jason Foundation, Inc. (JFI) is dedicated to the prevention of the "Silent Epidemic" of youth suicide through educational and awareness programs that equip young people, educators/youth workers and parents with the tools and resources to help identify and assist at-risk youth.
SOS, Signs of Suicide.    Providing tools to help youth identify the signs and symptoms of depression, suicide, and self-injury in themselves and their peers.
Suicide Prevention Resource Center.    SPRC serves individuals, groups, and organizations that play important roles in suicide prevention:  SPRC creates resources on a variety of topics of interest including publications, online and printed toolkits, fact sheets, guides, and many types of training.
The Trevor Project:  Founded in 1998 by the creators of the Academy Award-winning short film TREVOR, The Trevor Project is the leading national organization providing crisis intervention and suicide prevention services to lesbian, gay, bisexual, transgender and questioning (LGBTQ) young people ages 13-24.
---
After An Attempt:
First Aid for Attempted Suicide     Source:  Pacific Medical Training.
A Journey Toward Health and Hope: Your Handbook for Recovery After a Suicide Attempt  "This resource guides people through the first steps toward recovery and a hopeful future after a suicide attempt. It includes personal stories from survivors, and strategies for recovery, such as re-establishing connections and finding a counselor."  Source:  SAMHSA
"After a suicide: A toolkit for schools, 2nd edition"  This toolkit is designed to assist schools in the aftermath of a suicide (or other death) in the school community. It is meant to serve as a practical resource for schools facing real-time crises to help them determine what to do, when, and how.  The toolkit reflects consensus recommendations developed in consultation with a diverse group of national experts, including school-based personnel, clinicians, researchers, and crisis response professionals."  Source:  Suicide Prevention Resource Center
"After an Attempt:  Guide for Taking Care of Your Family Member"   Source:  SAMHSA, 2006
---
13 Reasons Why Resources
13 Reasons Why Resources:    Suicide Prevention Resource Center has compiled numerous resources to help address   the most common questions from parents, schools, media, and community leaders  to help you talk about the series and suicide risk and prevention.  Source:  Suicide Prevention Resource Center
13 Reasons Why Season 2: An opportunity to engage in vital conversations related to suicide and violence prevention.   "A second season of the Netflix series 13 Reasons Why began on May 18, 2018. Once again, this new season has raised concerns from teachers, mental health professionals, and practitioners across the country regarding the graphic content and romanticizing of suicide.  SSWAA created 13 Reasons Why: Support for Educators and Families, a position statement in response to the first season.  [W]we hope [this resource] will be useful to School Social Workers in their practice."   Source:  School Social Work Association of America. June, 2018
13 Reasons Why: Support for Educators and Families SSWAA's Response   "13 Reasons Why is a Netflix series that focuses on an adolescent girl who killed herself and left behind a series of audio recordings that explain reasons why she committed suicide."  "Concerns about the graphic content in 13 Reasons Why have been raised by teachers, mental health professionals, and practitioners across the country."  SSWAA's response and recommendations for educators and families to effectively address the themes and issues arising from this series.  Source:  School Social Work Association of America.
---
Crisis Response Resources: 

NYSSSWA Membership Dollars At Work
The New York State School Social Workers' Association (NYSSSWA) is the only professional association dedicated solely to the visibility and viability of School Social Workers in New York State.   Members are essential to our ability to support you and our profession.  If you are not a member, join us today so we can continue to provide advocacy and services on your behalf.
Learn More About The Benefits Included in a Membership!