School Social Work Association of America  (SSWAA)
"SSWAA is the only national organization solely dedicated to
promoting the profession of School Social Work"
Our Mission:  The School Social Work Association of America empowers school social workers and promotes the profession of school social work to enhance the social and emotional growth and academic outcomes of all students.
Our Vision:  Our vision is that school social work is a valued, integral part of the education of all children, connecting schools, families and communities.
---

How Many School Social Workers Are There?
SSWAA is conducting an EXTREMELY important survey to find out about School Social Work numbers nationally.

Why is this important?
As School Social Workers, we need DATA.

School Counselors have data.
School Psychologists have data.
We don't!

 How can we prove we need MORE SSWs,  if we don't know how many we have?
 What titles are SSWs being called?  

(We don't want to lose anyone in our count!)

 What is the ratio of SSWs to students in a district, a state or nationally?  Your info can help us figure that out.
We need EVERYONE to register.
Rise Up and Be Counted
---
Federal Advocacy:
NYSSSWA is an affiliate state organization of the School Social Work Association of America.  SSWAA has lobbyists who represents School Social Workers in Washington D.C. and help to keep us updated on bills that have an impact on school social work services.
Advocacy: A Ripple Effect   An interview with Rob Lucio, SSWAA's  Standards & Practice Representative & Legislative Chair–by Shercee Barrett
---
National Position Statements
Over the years, SSWAA has developed numerous Resolution Statements to address issues of importance to School Social Workers at the local, state and national levels.
Click Here for some key National Position Statements
See Complete List of  SSWAA Resolution Statements Here!
---
Articles by School Social Workers
---
National School Social Worker Week  March 3 – 9, 2024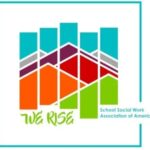 2022:   "The theme for National School Social Work Week 2022 was 'Time to Shine.' SSWAA believes that School Social Workers shine brightly for their students, families, and school communities.  Shining hope. Shining understanding. Shining respect."
"We have compiled some resources for SSWAA members and hope that you will find them useful.  Please feel free to use them all or pick and choose what is beneficial to you and your district.  We invite you to follow us on social media and share throughout the week as well. " Not a member yet?   Join here.  
---
National Campaign to Promote School Social Workers:
SSWAA partnered with NASW to launch the "Back to School with School Social Workers" campaign last fall.  SSWAA, however, is continuing the promotional campaign.   Check out their website for suggested social media, twitter storm information, blogs, monthly featured experts in the field, sample documents for promoting school social workers and much more.
---
History: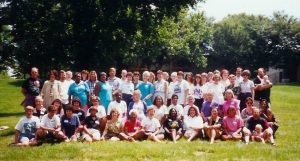 On July 22, 23 & 24, 1994 in Edwardsville, Illinois 64 participants from 20 states came together to form an organization exclusively representing School Social Workers. Four task forces were established to assist with the organizational structure and Constitution and Bylaws. The fall of 1994, the first SSWAA Luncheon was held at the Midwest School Social Work Conference Milwaukee, Wisconsin and named in honor of I. Lorraine Davis for her long commitment to furthering the cause of School Social Workers. In July of 1995, SSWAA's first annual meeting was held in Minneapolis and was attended by 60 School Social Workers from 26 states as we continued strategic planning. In October of 1995, SSWAA held its first elections and Randy Fisher was elected as our first President.
See 30th Anniversary "Pearls of Wisdom" Blog Posts for SSWAA's history.
---
Membership:
Why join SSWAA?  Well,  SSWAA has 20 reasons including professional liability insurance!  But, the most important is to be a part of something bigger than yourself and do your part in moving our profession forward. Help School Social Workers be seen as visible, vital, & valuable in schools with a strong voice! Join SSWAA and stand with us and be seen as vital professionals!  See how SSWAA has made it easier to join:
---
Want More Information?