Our thoughts and prayers are with all those who are impacted by tragedy which we know is not enough.  As School Social Workers, we are ideally positioned to provide critical services and support.  NYSSSWA hopes that these resources will assist our members in working with students, schools, families and communities following a heartbreaking event.   If you have additional resources that you have found useful,   please let us know so we can include those as well. Please also remember to take care of yourself. 
---
Below are links to collections of  resources compiled by NYSSSWA to assist you: 
The Coalition to Support Grieving Students
Grief & Psychological First Aid
Responding to Media & Media Coverage
Responding to Natural Disasters
Responding to School/Community Shootings and Mass Violence
School/District Crisis Response Readiness
Violence Prevention & Threat Assessment
---
Disaster Distress Helpline
Call 1-800-985-5990 or text "TalkWithUs" to 66746.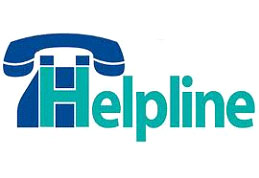 "The Disaster Distress Helpline, 1-800-985-5990, can provide immediate counseling to anyone who needs help in dealing with the many issues and problems that might arise from tragedy and traumatic events.   Sponsored by the Substance Abuse and Mental Health Services Administration (SAMHSA), the Helpline immediately connects callers to trained and caring professionals from the closest crisis counseling center in the nationwide network of centers. Helpline staff will provide confidential counseling, referrals, and other needed support services.  The Disaster Distress Helpline is a 24-hours-a-day, 7-days-a-week national hotline dedicated to providing disaster crisis counseling. The toll-free Helpline is confidential and multilingual, and available for those who are experiencing psychological distress as a result of natural or man-made disasters, incidents of mass violence, or any other tragedy affecting America's communities.
Our texting service also is available to Spanish speakers. Text "Hablanos" to 66746 for 24/7 emotional support. TTY for Deaf/Hearing Impaired: 1-800-846-8517"
---
Crisis Response Resources: 

NYSSSWA Membership Dollars At Work
The New York State School Social Workers' Association (NYSSSWA) is the only professional association dedicated solely to the visibility and viability of School Social Workers in New York State.   Members are essential to our ability to support you and our profession.  If you are not a member, join us today so we can continue to provide advocacy and services on your behalf.
Learn More About The Benefits Included in a Membership!