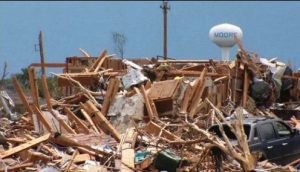 Our thoughts and prayers are with all those who are impacted by natural disasters and tragedy which we know is not enough. As School Social Workers, we are ideally positioned to provide critical services and support. Below are  just a few  resources to specifically assist you in working with students, schools, families and communities following a hurricane, flood, tornado, earthquake, wildfire or other Natural Disaster.   For a more comprehensive list of General Crisis Response Resources, please click here.  (Resources are included to assist in responding to a tragic death; trauma; death of a student, student's family member or staff person; suicide;  homicide; school shooting; etc. )  See also the links to crisis response organization websites contributing these articles for more.  
If you have additional resources that you have found useful, please let us know so we can include those as well.
---
Disaster Distress Helpline   Call 1-800-985-5990 or text "TalkWithUs" to 66746.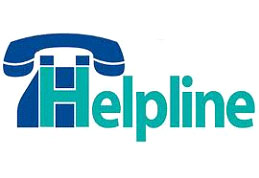 The Disaster Distress Helpline, 1-800-985-5990, can provide immediate counseling to anyone who needs help in dealing with the many issues and problems that might arise from  tragedy.  Sponsored by the Substance Abuse and Mental Health Services Administration (SAMHSA), the Helpline immediately connects callers to trained and caring professionals from the closest crisis counseling center in the nationwide network of centers. Helpline staff will provide confidential counseling, referrals, and other needed support services.  The Disaster Distress Helpline is a 24-hours-a-day, 7-days-a-week national hotline dedicated to providing disaster crisis counseling. The toll-free Helpline is confidential and multilingual, and available for those who are experiencing psychological distress as a result of natural or man-made disasters, incidents of mass violence, or any other tragedy affecting America's communities.
---
Hurricane/Flood Resources:  (For more natural disaster resources, see "General Resources" below )

College Students Coping after the Hurricane is a brief fact sheet designed by the National Child Traumatic Stress Network (NCTSN) to support students who are recovering from a Hurricane.   It describes common reactions students may experience, suggests ways to enhance their capacity for coping, and gives a checklist of specific strategies students can use in the aftermath of a disaster.
FEMA  Disaster Recovery    Provides updated information on recovery response as well as applications for assistance.
FEMA Provides Free App:  "Learn what to do before, during, and after emergencies with safety tips & receive weather alerts from the National Weather Service for up to five different locations anywhere in the United States. "
Hurricane Tools and Resources.    Resources for parents and caregivers developed by the National Child Traumatic Stress Network
Resources for Responding to and coping with Hurricane related events  Developed by UCLA's Center for School Mental Health
Schools Respond to Disasters in the Philippines [Other Parts of the World] provided with permission from the UCLA School Mental Health Project.
---
Tornado:
After the Tornado:  Helping Your Child Heal       National Child Traumatic Stress Network
Después de Pasar por La Experiencia de Un Tornado (Spanish)
Questions to Ask Your Children After the Tornado       National Child Traumatic Stress Network
Teacher Guidelines for Helping Students after a Tornado     National Child Traumatic Stress Network
Tips for Parents on Media Coverage of a Tornado     National Child Traumatic Stress Network
---
General  Resources:
CSMH Resource Guide for Dealing with Disasters   Developed by the Center for School Mental Health
Crisis Intervention Resources for School Personnel.  Developed by School Social Worker, Jerry Ciffone and made available with his permission.  The documents are made available as a gesture of good will to assist school social workers and other school personal wanting to provide emergency mental health assistance to student groups in the aftermath of a student death or other critical incident.  Permission is granted by Jerry Ciffone to download and print these documents for internal use only within the school system where the tragic event has occurred. These documents may not be distributed outside of the school system where used unless special permission has been obtained from Jerry Ciffone. He may be contacted at: jerryciffone@u-46.org
Crisis Prevention and Response:  UCLA's Quick Find Clearinghouse. 
Dealing with Natural and Man-Made Disasters.   Developed by the Center for School Mental Health
Help Your Child After a Natural Disaster (English)   Translations provided  by Melissa Allen Heath, PhD,  Trauma & Crisis Project from Brigham Young University
Spanish,     Document also available in  Portuguese, Chinese, Korean, Hmong, Haitian Creole, Tagalog, Tongan, Croatian, and Japanese
National Center for Children Exposed to Violence.  "It is the mission of the National Center for Children Exposed to Violence (NCCEV) to increase the capacity of individuals and communities to reduce the incidence and impact of violence on children and families; to train and support the professionals who provide intervention and treatment to children and families affected by violence; and, to increase professional and public awareness of the effects of violence on children, families, communities and society."
National Center for Homeless Education Disaster Planning & Resources:  This portion of the NCHE website provides educators and community agencies with resources for addressing the needs of students displaced by disaster.
National Child Traumatic Stress Network.  "The National Child Traumatic Stress Network was established to improve access to care, treatment, and services for traumatized children and adolescents exposed to traumatic events."
Red Cross   The Red Cross helps disaster victims by providing safe shelter, hot meals, essential relief supplies, emotional support and health services like first aid. Trained Red Cross workers often meet one-on-one with families to develop individual plans and identify available resources to help aid recovery..  Red Cross disaster relief focuses on relieving immediate disaster-caused needs so that families can get back on their feet and resume their lives as quickly as possible. The Red Cross also supports emergency workers, links family members outside the disaster area, and provides blood and blood products to disaster victims.  Need help?  Click here.   Interested in volunteering?    Click here.
Resources for Dealing with Traumatic Events in Schools   Developed by the Center for School Mental Health
Responding to Natural Disasters.  Information for school crisis teams from the National Association of School Psychologists.
Psychological First Aid for Children, Parents and Other Caregivers After Natural Disasters  Source:  National Center for School Crisis & Bereavement
UCLA Clearinghouse of Crisis Response Resources      Crisis Response (quick resources for people to get to when a crisis occurs).
Return to Crisis Response Home Page
---
Crisis Response Resources: 

NYSSSWA Membership Dollars At Work
The New York State School Social Workers' Association (NYSSSWA) is the only professional association dedicated solely to the visibility and viability of School Social Workers in New York State.   Members are essential to our ability to support you and our profession.  If you are not a member, join us today so we can continue to provide advocacy and services on your behalf.
Learn More About NYSSSWA Membership!