New York State School Social Workers' Association

School Social Workers have been serving schools in New York State since the early 1900's. A National Association of School Social Workers was established in the 1st half of the twentieth century. In 1955, it joined other social work organizations to become what we now know as the National Association of Social Workers (NASW).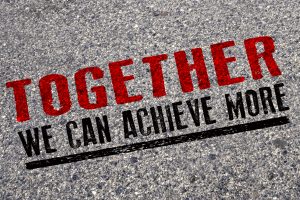 In 1959, school social workers, recognizing an interest more specialized than that of the more generic NASW , with the encouragement of the New York City teacher's union, formed the New York State School Social Workers' Association (NYSSSWA), thus becoming a professional association affiliated with the NYC teacher's union. The immediate goal was to advocate for the establishment of a School Social Work Certification. At that time, and still in some states today, the social work title was generic, non-social workers used the title and social workers were often labeled otherwise. School social workers were defined by school districts and their administrators. New York State Certification achieved, the continued need for a school social work professional association was clear. The focus, building a statewide network, sharing information, and acting as a resource while continuing to advocate for the profession. NYSSSWA's goal as a source of professional development was first realized more than fifty years ago, at it's 1964 statewide school social work conference. Annual statewide conferences have been a part of NYSSSWA's fiber since that time.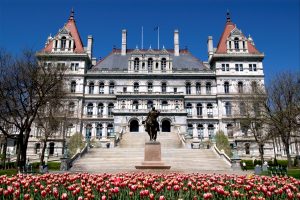 As the only state association whose only interest is that of the school social worker, advocating for the profession continues to be a major initiative. NYSSSWA, incorporated in the 70's, is an association totally separate from NASW. NYSSSWA and NASW have a collaborative relationship where issues are of mutual interest. NYSSSWA, born many years before the national School Social Workers of America (SSWAA) has an affiliation with SSWAA but is an entirely independent association. NYSSSWA is a membership driven, grass roots organization with a board made up of representatives from across the state. All board members are certified school social workers, LMSW or LCSWs, currently practicing or recently retired; all serve as volunteers. Because we have representatives throughout the state, we are able to speak on the concerns of school social workers and the needs of our schools across New York State.
The NYSSSWA colors were selected by Ruth Edith Schwartz i.e. blue to encourage students to reach for the sky, and white to encourage School Social Workers to be pure and true in their work with children.   Around 2016, the NYSSSWA logo was created by Hai Ping Yeh and her son.
NYSSSWA is the voice of School Social Workers on New York State Education Department's committees. We serve on the Pupil Personnel Advisory Council, served on the Dignity for All Students Act Task Force, served on the team that authored the P-16 Social/Emotional Learning proposal adopted by the Board of Regents and currently serve on the Safe Schools Task Force originally organized after the Sandy Hook shootings. We are also a member of the New York State Council of Education Associations.