We hope you received the recognition you so richly deserve during School Social Work Week, March 3 – 9, 2019.  Let us know  how you celebrated School Social Work Week!  Send pictures!
School Social Work Week is always the first full week of March.  Plan ahead for  March 1 – 7, 2020   (Be sure to have your district put on their 2020 Calendar!)
---
School Social Work Week Press Release 
NYSSSWA leadership continues to work with NY Assembly Assistant Speaker Félix W. Ortiz regarding NY Bill A05373 that requires access to "at least one full-time licensed or certified school social worker to be employed in each elementary, intermediate, middle, junior high school and senior high school" in New York State.   Please help us promote School Social Workers as well as advocate for this legislation by widely distributing the New York SSW Week Press Release which addresses the need for School Social Workers and urges everyone to contact their legislators.  See also  Talking Points for SSW Bill and take action today!
---
School Social Work Week Posters
NYSSSWA has also compiled some current and past School Social Work Week Posters which have been modified to include this year's dates.  If  you created your own poster, please send to us at members.services@nyssswa.org so we can share with others.
---
Promotional Resources
See Promoting School Social Work page for School Social Work promotional resources, articles, brochures, position statements, School Social Work Manuals, etc.
---
Members Make Our Mission Possible:
The New York State School Social Workers' Association (NYSSSWA) is the only professional association dedicated solely to the visibility and viability of School Social Workers in New York State.  Members are essential to our ability to support you and our profession.  Join us Today!
Learn More About NYSSSWA Membership!
---
2018 NY SSW Week Governor's Proclamation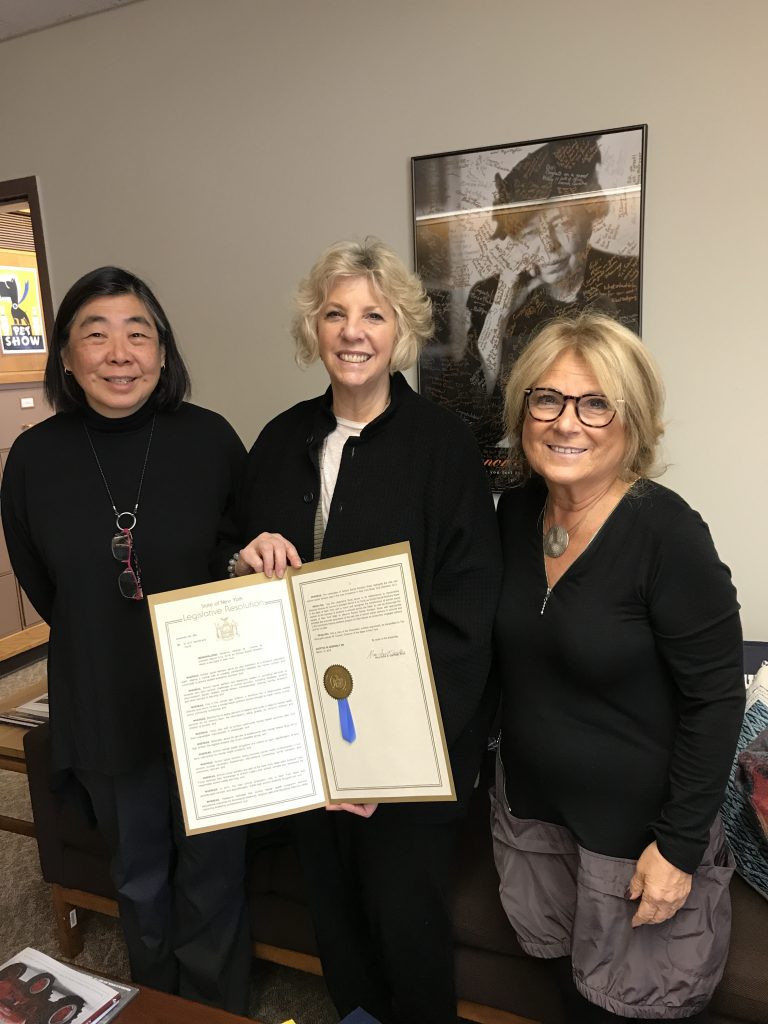 We hope you received some well deserved recognition for your critical role in schools as well as  let others know how you are impacting the lives of students as you address barriers to learning and increase successful educational and academic outcomes.  Please let your regional board member know how you celebrated School Social Work  Week and if your district acknowledged you!
---
School Social Work Week Archives
2014, 2016:  NYSSSWA board members Carrie Frost and Suzi Stoller worked to develop a resolution that was adopted by the NYS Senate and NYS State Assembly in March 2016. This resolution was sent to district Superintendents and Board of Education Presidents throughout the state and NYSSSWA is committed to sending notice of School Social Work Week every year to all school districts in New York State.
Photo: To the right is a photo of assembly member Didi Barrett presenting the School Social Work Week Resolution to NYSSSWA member and Past President Suzi Stoller in 2014.