Thank you for your interest in the Mohawk Valley Region activities of the  New York State School Social Workers' Association.  There are currently no pending activities.  Please continue monitoring here as well as the NYSSSWA Calendar of Events for future events.  We appreciate and look forward to your continued participation.
If you have attended one of our events and are seeking your CEUs, please see information below.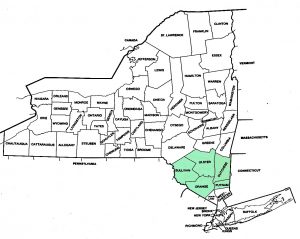 ---
CEUs:   In order to receive CEUs, you must register and pay, sign in and sign out as well as complete the Workshop Evaluations below. Certificates are released individually so will not be available prior to verification of all components is complete. Since this is a multi-step manual procedure, please allow time for processing. 
Approved CEU Provider:  New York State School Social Workers' Association is recognized by the New York State Education Department's State Board of Social Work as an approved provider of continuing education for licensed social workers #SW-0057
For more details:
Tutorials:  Need help with event registration, payments, accessing invoices, CEU Certificates, etc.? Click below for:
Purchase Orders:  If you submit a purchase order, be sure to provide a copy of your invoice to your district's accounts payable department for payment.    See "How To Print Your Invoice and Pay for Event".   Please instruct your district to include your invoice on any communications as well as the check for payment.  Approved P.O.s should be faxed to 516-595-8509 or emailed to: purchase.order.request@nyssswa.org
Send checks to:  NYSSSWA, 264 Rider Road, Clayville, NY 13322
Cancellation Policy:  There will be a $10 cancellation fee to cover the administrative costs associated with refunding your conference/registration fee for any cancellations by the deadline. This must be in the form of an email sent to Member.services@nyssswa.org.   
---
 Past Events:
March 16, 2018:  "Vaping and Its Place on the Continuum of Addiction" Presented by Paul Vitagliano, CASAC (1 CEU)  "Practical Play Therapy:  A Brief Presentation of Theory & Interventions" by Jennie Mazza Jones, LCSW, CCPT
CEUs:   In order to receive your CEUs, be sure to complete your Evaluation at:  https://www.surveymonkey.com/r/FKMohawkV2018
November 18, 2016:   "Decision Making Under Stress" Presented by: Jodi Kapes, ACSW, LCSW-R  and  "Current Trends in Substance Abuse" Presented by:  Paul Vitagliano
CEUs:   In order to receive your CEUs, be sure to complete your Evaluation at:
https://www.surveymonkey.com/r/VXLL398Mohawk2016
---