Join us for this LIVE WEBINAR:  

"Foundations of Mental Health Amid Recovery from a Pandemic–School Social Work Panel Takes a Deeper Look"
Date:   January 26, 2022
Time:   12:00 Noon to 2:00 p.m. EST
Excellent NYSSSWA Webinar presentation done on the "Foundations of Mental Health Amid Recovery from a Pandemic–SSW Panel Takes a Deeper Look"  by Charles Kron, LMSW;  Amy Klube, LCSW;  & Amanda Mohler, LMSW.

On January 24, 2022, the  New York Times "timely" posted an article on the topic of the importance of nutrition and mental health.
Source:  Parker-Pope, T.  1/24/2022. The Best Brain Foods You're Not Eating. The New York Times.
---
Cancellation Policy: There will be a $10 cancellation fee to cover the administrative costs associated with refunding your conference/registration fee for any cancellations prior to January 19, 2022. This must be in the form of an email sent to Member.services@nyssswa.org.    After January 19, 2022, there will be no refund
---
IMPORTANT: 

 Conference App Information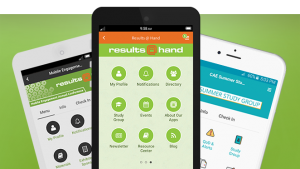 NYSSSWA will be using 2 different programs for the webinar presentation:  Google Workspace/Meet and Results at Hand.
Results at Hand will be used in order to:
Access the session
Sign In
Sign Out
Complete the Evaluation
Access your CEU Certificate
Click HERE for IMPORTANT step by step Tutorial for Google Workspace and Results at Hand.
Download the Conference app at:   http://app.resultsathand.com/nyssswajanweb
The App MUST BE DOWNLOADED ASAP to ensure smooth access to the webinar and sign in.  Check in time is a short window so always better to be set up and ready.
Complete Details and step by step directions will be sent to registrants later.
Email us at member.services@nyssswa.org  with any questions.
---
New York State School Social Workers' Association is recognized by the New York State Education Department's State Board of Social Work as an approved provider of continuing education for licensed social workers #SW-0057.