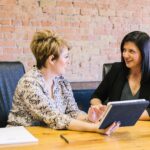 Supervision for School Social Workers to obtain or maintain an LCSW
Currently some school social workers cannot obtain supervision because there is no licensed clinical social worker in their district.
School Social Workers can go out of district to obtain supervision for licensure but only if there is a memorandum of agreement between the districts.
Relevant FAQs from the Office of Professions
If I am a LMSW and providing clinical social work services under supervision, does the supervisor have to be on-site?  The Education Law and Commissioner's Regulations require appropriate supervision, which in some instances may require direct or on-site supervision, in the opinion of the supervisor. Whether or not the supervisor is on-site, the supervisor shares with the LMSW responsibility for the professional services provided to each client. Therefore, the supervisor may need to be on-site to conduct joint client intakes and directly observe the LMSW practicing clinical social work.
If my employer does not provide a qualified supervisor can I contract with a qualified supervisor outside the agency for private supervision? Arrangements where an individual hires or contracts with a licensee to provide supervision are problematic and, as a general rule, unacceptable. Supervision of your practice requires the supervisor to independently direct your practice; this is not possible when the supervisor is employed by you or acts as a paid contractor to supervise the person who can only practice under supervision. Additionally, you should not accept employment in any setting where you are not supervised by a qualified supervisor. The agency or employer is responsible for the services provided to each client, and clinical social work services may only be provided by an individual licensed and authorized to practice clinical social work. If the agency does not have a qualified supervisor on staff, it is their responsibility to hire a qualified supervisor who is responsible for the clinical practice of an LMSW or other person who is only authorized to practice under supervision. In such cases, we would suggest that there be a three-way agreement between you, the proposed supervisor, and your employer. The minimum information in such a letter of agreement would include:

Acknowledgement that the supervisor will be employed to provide services and to supervise the applicant to develop skills and abilities in the practice of the profession;
Acknowledgement that the supervisor will be provided with access to client records and, if appropriate, to clients to conduct joint intake or treatment sessions;
Acknowledgement that the client will be informed that the applicant is authorized to practice only under supervision and that client-specific information is shared with a third-party supervisor;
Acknowledgement that the client will be informed of the supervisor's name and contact information or an agency contact to whom questions about the applicant's practice may be addressed;
Assurance that supervision will be of the duration and frequency specified in regulations and continue until the applicant is licensed or ceases practice; and
Arrangements for the employer or agency to employ the supervisor including billing for services that does not constitute fee-splitting or other arrangement prohibited by Education Law and Regents Rules.
If you make arrangements for third-party supervision on your own or consult with a third-party by sharing information about the agency's patients, including but not limited to patient records, diagnosis and treatment of the patient, you could be charged with unprofessional conduct under Part 29 of the Regents Rules.
What is acceptable supervision in the practice of clinical social work?
The Education Law defines qualified supervisors as licensed clinical social workers, licensed psychologists and psychiatrists; no other professions are allowed to supervise. The supervisor must have been licensed before starting to supervise you. The supervising psychologist must be qualified in psychotherapy as determined by the State Board; the psychologist must submit Form 4Q to verify experience and training. The supervisor must provide 100 hours of individual or group supervision in diagnosis, psychotherapy and assessment-based treatment planning, distributed over a period of at least 36 months and not more than 72 months. The supervisor is responsible for the diagnosis and treatment of each client, must discuss the applicant's cases, provide the applicant with oversight and guidance in diagnosing and treating clients, and regularly review and evaluate the applicant's professional work. If the LMSW is practicing clinical social work but is not seeking licensure, the LMSW must receive at least two hours per month of in-person, individual or group supervision when providing clinical social work services.
Source:
Photo Credit:  amy-hirschi unsplash