"Rebuild–Respond–Rejuvenate"
November 3 & 4, 2022
Albany Hilton Hotel 
---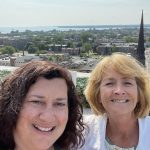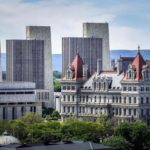 The New York State School Social Workers' Association would like to thank over 160 School Social Workers for being a part of our 2022 State Conference which was held in Albany, New York at the Albany Hilton Hotel beginning on Thursday, November 3, 2022 to Friday.  We were especially pleased to have representation from all of our NYSSSWA regions.  Be sure to check out our Conference Photo Gallery!  
Wendy Castiglia, President & Peg Barrett, Past President
(Photo by Discover Albany)
---
How Do I Obtain Conference Continuing Education Hours?
The provision of Continuing Education hours is a multi-step manual process. Nothing is automated so please allow 3 weeks for processing all components.  
In order to receive your Continuing Education certificate, you must do the following:
Register for Conference.  See Tutorials provided above for step by step assistance under "Registration:  Need Help?"  
Pay Registration Fees.
Attendance:  You MUST get "scanned in" and "scanned out" of EACH session to verify your attendance.  Your registration badge will have your QR code which will be scanned by NYSSSWA Board members to record attendance.
Evaluations:  NYSED requires evaluations for ALL Workshops/Keynote Sessions you attend.  After the conference has ended, complete the online surveys at: https://www.surveymonkey.com/r/57StateConf

The form is set up for you to flow chronologically from one session to the next.
Do NOT click "Done" until you have completed ALL evaluations or you will not be able to re-enter from that same computer.  You DO NOT have to start over but can access from another computer and complete your missing evaluations.  (We can combine on the back end but it requires more work.)

Certificates are individually released once all steps are completed and confirmed.
NYSSSWA Continuing Education Certificates will be stored and available for attendees to print as needed via their member account. See Tutorials:
If you have completed all components and after 3 weeks are still not able to access your certificate, please contact  member.services@nyssswa.org
---
Key Presentations: 
Among other topics:
"Expanding Beyond the Language of 'Equity' and 'Social Justice' " by Dr. Ebony Green
"Social Media and Its Impact on Child Safety" by  Chris Smith, FBI Investigator & Dr. Adam Morris
"Self Care Essentials:  by Dr. Sharlene Allen Milton, LCSW-C
---
Need Help?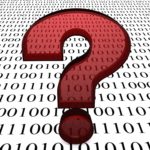 NYSSSWA has a new Membership and Event Platform with YourMembership. Here are a few tutorials to assist you:
Invoices

Continuing Education Certificates



Join or Renew Your NYSSSWA Membership
Contact member.services@nyssswa.org if you need further assistance.
New York State School Social Workers' Association is recognized by the New York State Education Department's State Board of Social Work as an approved provider of continuing education for licensed social workers #SW-0057
[/column] [/row]