Welcome to NYSSSWA!
Connecting with and serving students, families and schools, the New York State School Social Workers' Association (NYSSSWA) is the only NYS professional association dedicated solely to the visibility and viability of School Social Workers and the students and families that we serve.  Be sure to check out our Advocacy pages for state and federal updates, our Calendar of Events for Professional Development opportunities as well as our members only Resources specific to assisting school social workers in their practice. 
---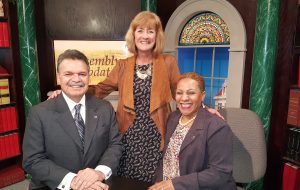 School Social Work Bill
On February 12, 2018  NY Assembly Assistant Speaker Félix W. Ortiz  (D-Kings) along with Senator Jesse Hamilton (D-Brooklyn) held a press conference with leaders of the New York State School Social Workers' Association, as well as the National Association of Social Workers-New York State and New York City Chapters to introduce Bill A09533, legislation  mandating school districts to provide students access to a school social worker.  NYSSSWA at work for you!

---
Role of a SCHOOL


SOCIAL WORKER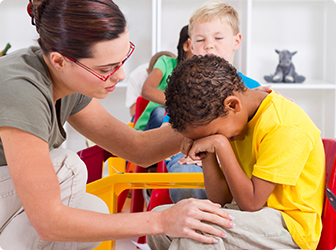 School Social Workers, in New York State, are licensed mental health professionals as well as certified by the NYS Office of Teaching as School Social Workers. Responsibilities include:
Assessments
Counseling
Conflict mediation & resiliency building
Community referral and liaison
Crisis Intervention
Violence Prevention/Intervention
Youth suicide prevention & intervention
Read More >
Board in Action


CURRENT ISSUES

Priorities we are addressing now:
See New York State Legislative News for 2018 updates
New York School Superintendents Recognize the Need to Support Mental Health Services
NYSUT adoption of policies that support School Social Work
Identifying mental health needs and services as a critical component of a Safe Schools Plan in NYS
Read More >
Events


CALENDAR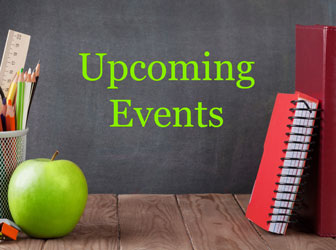 November 1 & 2, 2018
NYSSSWA State Conference
April 3 – 6, 2019
SSWAA National Conference
Read More >
Safe and Supportive Schools: A plan to improve school climate and safety in NYC 
The NYC Comptroller Scott M. Stringer released a 52 page report  reviewing current data related to school safety in New York City along with recommendations including adding MORE school social workers. See Executive Summary and Full Report.  Source:     June 18, 2018,  NYC Comptroller, Scott M. Stringer 
Read More >
National School Social Work News

School Social Work Association of America Articles:
See more Federal News & Advocacy.
Read More >
Articles/Resources of Interest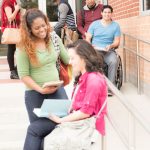 See other resources by clicking "Read More"
Read More >