Virtual Conference Spring Offering:
February 19, 2021 – May 31, 2021

SSWAA is extending access to their 2020 Summer Virtual Conference
School Social Work Association of America (SSWAA) will be extending access to their 2020 Summer Virtual Conference during this spring.  The New York State School Social Workers' Association (NYSSSWA) will continue to partner with  SSWAA in providing New York state approved CEUs for their Virtual Conference from last summer that can provide up to 16 CEUs.  Sessions focused  on needed content around the COVID-19 pandemic and how to address related issues as school social workers plan to return to campus in the fall including SEL, grief & loss, trauma-informed strategies, telehealth, ethics, addressing inequity, planning with administrators, engaging parents, planning for the fall, and more!
"The Conference Brochure gives descriptions of each session; the speakers bios introduce you to our amazing panel of presenters; the CEU Procedures guide describes the process for receiving CEUs through the 'on-demand' platform. "
---
REGISTRATION  PROCESS: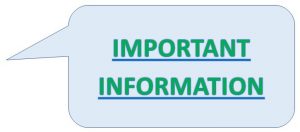 You MUST register with SSWAA to be able to access the 16 on-demand sessions (SSWAA Member Rate:  $190,  Non-member Rate:  $239 .

NEW YORK ATTENDEES:

   You MUST ALSO REGISTER WITH NYSSSWA  in order to obtain New York approved CEUs.  (See below.)

BE SURE TO READ DETAILS BELOW regarding "Accessing"  and "Evaluation Process" since the rules are different for NY attendees.
---
REGISTRATION RATES:
Register with NYSSSWA for NY approved CEUs.   As you may know, the New York State Education Department has very specific criteria that must be met in order for a presentation to be approved as well as for the release of CEU Certificates. As a result, a lot of time is required to vet and process CEUs. Due to these administrative costs, NYSSSWA  is charging the following for the provision of New York CEUs:
You will be given an opportunity to become a member but YOU DO NOT HAVE TO BE A MEMBER to participate.
NYSSSWA Members:  

NYSSSWA Members CEU Fee: $25

NYSSSWA Non-Members: 

NYSSSWA Membership plus CEU fee: $90 (We hope you will take advantage of this savings and become a NYSSSWA Member–normally $85!)
Non-Member CEU Fee Without Membership: $45
Late Fee:  Add $5 after May 1, 2021
If you already have an account with NYSSSWA, please use the same email address.  The use of a different email will establish a different account and system confusion.
---
Need Help?  See Tutorials for step by step assistance.
NYSSSWA Cancellation Policy:   Since you are able to access sessions for over 2 months, there will be no refunds for cancelling.
---

ACCESSING Sessions: 

READ DETAILS
You will be sent information from SSWAA on how to access the on-demand sessions.
You can access any session between February 19 to May 31, 2021.
You are required to watch the full session and complete a post-session quiz.

NEW YORK ATTENDEES: 

After passing the quiz, exit the session and complete the New York Evaluation (See Details Below.) 

You DO NOT have to complete SSWAA's Evaluations.

WHY?  The New York State Education Department (NYSED) has very specific requirements in order to provide NY approved CEUs.  Part of those requirements include the need for you to evaluate each sessions' Learning Objectives.  As a result individualized evaluations must be set up for each session and SSWAA's generic evaluations do not count.    That is why instructions for NY attendees are to stop after passing the "quiz" and do the NYSSSWA evaluations and NOT the SSWAA evaluations. No harm if you do, but you STILL must complete the NYSSSWA evaluation.

Deadline to complete Sessions

 is May 31, 2021
---
EVALUATION Process: 

(PLEASE READ)
Complete New York's Evaluations:  https://www.surveymonkey.com/r/Y3SSWAASpringExt
All evaluations are linked in order, for easier completion.  When finished with a session, you can hit the blue "Next" which will take you to the next session.
You also will be given an option to link to the entire list to select a session.

You should be able to complete your evaluations as you go.  Just 

DO NOT CLICK 

'DONE

' 

  until you are completely finished with all sessions or the system won't let you back in.   

If that happens

, you will need to access from a different browser/computer and complete those sessions you have not finished.  You do not have to start over.  I can combine your responses on the back end. 
If you did not attend a session, you can select "N/A"

DEADLINE:

  The deadline to watch all sessions and complete your evaluations is May 31, 2021  
We will need to verify your attendance with information from SSWAA regarding people's log in/log off that will be available after June 7, 2021   
Nothing is automatic.   The release of CEUs is a manual process so please allow time for processing all required components.
Once all required components have been verified including payment, workshops will be individually selected and certificates will be released  for those who have completed all of their sessions and evaluations.

You will be able to access and print via your 123Signup account.  Be sure to use the same email address you used to register with.    

See:  

How to Print Your CEU Certificate

  

Deadline to complete Evaluations

is May 31, 2021.
---
CEUs:

 
New York State School Social Workers' Association is recognized by the New York State Education Department's State Board of Social Work as an approved provider of continuing education for licensed social workers #SW-0057