2020 School Social Work Week:  New York State Assembly Resolution K00827: "MEMORIALIZING Governor Andrew M. Cuomo to proclaim March 1-7, 2020, as School Social Worker Week in the State of New York" was adopted on March 4, 2020 and is being transmitted to the desk of The Honorable Andrew M. Cuomo, Governor of the State of New York. Click below to see the complete resolution statement. (Scroll down.)    Download Text.
NY State School Social Work Week Resolution    3/4/2020
---
2019 NY School Social Work Week Press Release 
NYSSSWA leadership continues to work with NY Assembly Assistant Speaker Félix W. Ortiz regarding NY Bill A05373 that requires access to "at least one full-time licensed or certified school social worker to be employed in each elementary, intermediate, middle, junior high school and senior high school" in New York State.   Please help us promote School Social Workers as well as advocate for this legislation by widely distributing the New York SSW Week Press Release which addresses the need for School Social Workers and urges everyone to contact their legislators.  See also  Talking Points for SSW Bill and take action today!
---
---
2018 NY SSW Week Governor's
Proclamation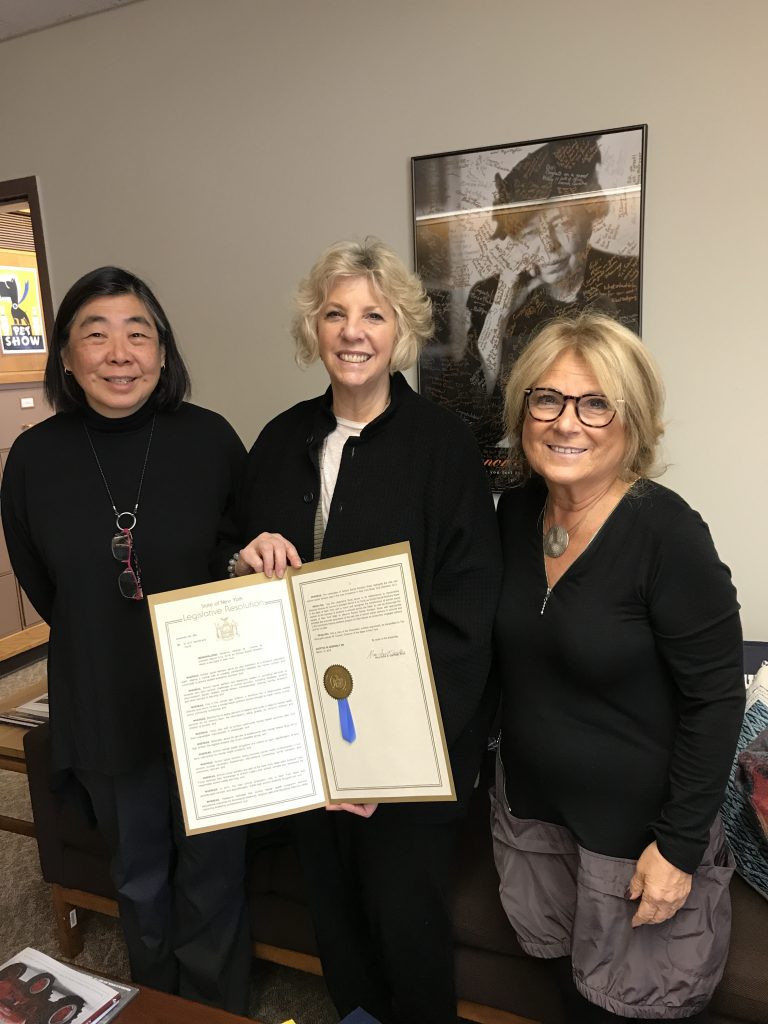 Click Here  to see 2018 Proclamation.
---
2014, 2016:  NYSSSWA board members Carrie Frost and Suzi Stoller worked to develop a resolution that was adopted by the NYS Senate and NYS State Assembly in March 2016. This resolution was sent to district Superintendents and Board of Education Presidents throughout the state and NYSSSWA is committed to sending notice of School Social Work Week every year to all school districts in New York State.
Photo: To the right is a photo of assembly member Didi Barrett presenting the School Social Work Week Resolution to NYSSSWA member and Past President Suzi Stoller in 2014.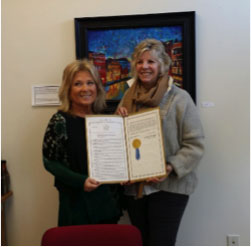 Download 2016 Resolution Letter