March 1 – 7, 2020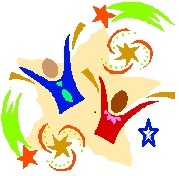 School Social Work Week provides an excellent opportunity to let others know of the great work that you are doing!  So take this opportunity to "toot your own horn" and let others know how you are impacting the lives of students as you address barriers to learning and increase successful educational and academic outcomes.  In addition to the ideas provided by the School Social Work Association of America (SSWAA), here is a list of some other things you might want to consider.
School Social Work Week Posters
NYSSSWA has compiled some current and past School Social Work Week Posters  for members which have been modified to include this year's dates.  Create your own poster and send to us at members.services@nyssswa.org so we can share with others.  Not a member yet?  Please join us.  Click here.  
---
Celebration Ideas:
Have fun planning this year's celebration!!  A lot more activities are available for Members Only. (Log in first with your email address):  Click Here.
Taking Care of You:
Join or renew your membership with the New York State School Social Workers' Association (state) as well as the School Social Work Association of America (national) to support the profession of School Social Work and all of the important work that is being done on your behalf. 

Members make our mission possible!

Treat yourself by taking time for YOU! Get a massage, meet a friend, read a book, do something you enjoy.
Organize a School Social Worker get-together after school!!
District/School Ideas
In August, send dates to your local union and district office to include in school calendar. (SSW Week is always the first full week of March.)
Present at a faculty meeting on topics like mental health, bullying, suicide prevention, substance abuse, etc.
Have Superintendent/School Board recognize the important role of School Social Workers at a School Board Meeting
Social Media:
Get involved on social media.
Share pictures of you and other staff/School Social Workers and SSW Week activities with NYSSSWA and others to post.   Send to member.services@nyssswa.org
Advocacy: 
Email and/or call your state and national legislators advocating on policies affecting the students and families we serve
Provide information regarding the role of School Social Workers to staff, parents and/or media
Present to the school board or at a staff meeting acknowledging SSW Week and your job (bring data)
Special thanks to IASSW & OSSWA for some of their ideas.