2021 Virtual National School Social Work Conference
Live Virtual Sessions–March 22 – 24, 2021
On-Demand available April 5, 2021 to May 31, 2021
Sponsored by the
School Social Work Association of America (SSWAA)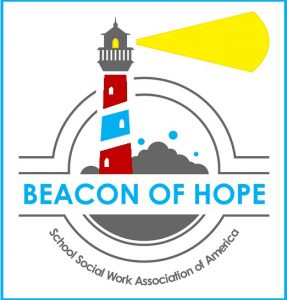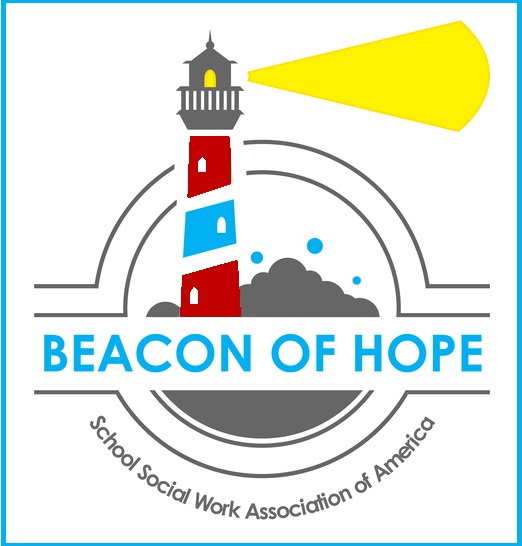 The 2021 Virtual National School Social Work Conference can be accessed Live on March 22 – 24, 2021.  When you register, you will have the option to register to access Live Virtual Presentations OR the option to register for BOTH the Live Virtual Presentations as well as be able to access all sessions On-Demand from April 5 to May 31, 2021 to earn up to 24 CEUs.   
The New York State School Social Workers' Association (NYSSSWA) continues to partner with SSWAA to provide New York approved CEUs.  (If you registered previously, your registration can remain in place for this Virtual Conference.)
---
REGISTRATION  PROCESS:
 You MUST register with SSWAA    Please see SSWAA's website for further information.           Read more.

NEW YORK ATTENDEES:

   You MUST ALSO REGISTER WITH NYSSSWA  in order to obtain New York approved CEUs.  (You can attend any workshops based on your registration category.  We are happy to report that ALL sessions have been approved for New York CEUs!
---
REGISTRATION RATES:
SSWAA Conference Fees:  Check their website.  
NYSSSWA CEU Registration Rates:
As you may know, the New York State Education Department has very specific criteria that must be met in order for a presentation to be approved as well as for the release of CEU Certificates. As a result, a lot of time is required to vet and process CEUs. Due to these administrative costs, NYSSSWA will be charging the following for the provision of New York CEUs whether LIVE and/or ON-DEMAND:
NYSSSWA Members: $30
NYSSSWA Non-Members:  
NYSSSWA Membership plus CEU fee: $90   (We hope you will take advantage of this savings and become a NYSSSWA Member–normally $85!)
CEU Fee Without Membership: $60.
Late Fee:  After March 1, 2021, ADD $5
REGISTRATION DEADLINE for SSWAA & NYSSSWA:  March 15, 2021
Cancellation Fee:  Since the conference is now virtual and you will be able to access sessions for up to 2 months, there will be no refunds for cancelling.
---
Need Help?  See below for step by step tutorials:  (Ignore the selection of sessions section.)
Members:  How to Register for an Event
Non-Member:  How to Register for SSWAA CEUs  
---
Conference Fees Already Paid:

SSWAA and NYSSSWA are providing the following options:
#1.  SSWAA: 
"You may request that your paid registration be
transferred
to the new in-person event, March 2021.  If you choose this option, you will have a secured registration and need to do nothing else at this time.  SSWAA will take care of all the details and will transfer your registration to the 2021 National Conference."
#1 NYSSSWA:    Your paid registration for New York approved CEUs well be transferred to the 2021 Virtual Conference.
#2.  SSWAA: 
"You may request that you receive a
refund
for your paid 2020 Conference registration.  Refunds are being offered minus a 10% administrative fee.  Please note that refunds may take up to 6 weeks to process." 
DEADLINE 11/15/2020
#2. NYSSSWA:  If you are unable to participate in March, 2021 for the SSWAA Conference, you may request a refund of your CEU portion only.    If you joined NYSSSWA  as part of this registration for CEUs, we will still honor your $30 membership (normally $85) for one year and refund the $60 CEU portion.  DEADLINE 11/15/2020
---
CEUs:

 
New York State School Social Workers' Association is recognized by the New York State Education Department's State Board of Social Work as an approved provider of continuing education for licensed social workers #SW-0057