Re-scheduled for June 27 – 30, 2020 
Sponsored by the School Social Work Association of America (SSWAA)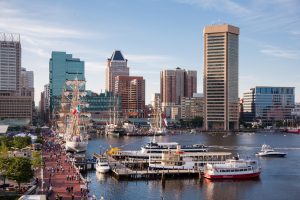 NEWS FLASH:   The 23rd National School Social Work Conference, has been re-scheduled for June 27 – 30, 2020 in Baltimore, MD at the Renaissance Baltimore Harborplace Hotel.    Read more.   SSWAA is working with presenters to adjust and update the conference program as well as provide a virtual option for those unable or uncomfortable attending in person. As with SSWAA, your New York State School Social Workers' Association (NYSSSWA) registration for New York approved CEUs will remain in place for the rescheduled summer date.
---
Cancellation Policy: Please know that SSWAA and NYSSSWA realize that these dates may not be ideal for everyone.  After you have time to consider, please notify us if you know that you will be unable to participate in person or virtually this summer and we will refund your CEU fee portion.
For those of you who took advantage of also including NYSSSWA membership at a significant discount, we greatly appreciate your support of NYSSSWA– the only New York State professional association dedicated solely to the visibility and viability of School Social Workers and the students and families that we serve.  If you are unable to participate in person or virtually this summer for the SSWAA Conference, we will still honor your $30 membership (normally $85) for one year and refund the $60 CEU portion only.
---
New York CEUs:
NYSSSWA will continue to partner with the SSWAA to provide New York approved CEUs including adding virtual attendance.    NYSSSWA registration, however, is currently closed until we know what the new schedule of workshops will be.
Date:  June 27 – 30, 2020
Where:  Baltimore, MD
Hotel:  Renaissance Baltimore Harbor Place Hotel, 202 East Pratt Street, Baltimore, Maryland 21202
For continued information see Event Details. 
---
CEUs:

 
New York State School Social Workers' Association is recognized by the New York State Education Department's State Board of Social Work as an approved provider of continuing education for licensed social workers #SW-0057
In order to receive New York Approved CEUs, you must:
Review SSWAA's Brochure and be ready to register for the workshops you plan to attend.  (You can always change your mind later.)
Register with SSWAA for the conference.
Register with NYSSSWA for New York CEUs.
---
CEU Registration Rates:
As you may know, the New York State Education Department has very specific criteria that must be met in order for a presentation to be approved as well as for the release of CEU Certificates. As a result, a lot of time is required to vet and process CEUs. Due to these administrative costs, NYSSSWA will be charging the following for the provision of New York CEUs:
NYSSSWA Members: $30
NYSSSWA Non-Members:  
NYSSSWA Membership plus CEU fee: $90   (We hope you will take advantage of this savings and become a NYSSSWA Member–normally $85!)
CEU Fee Without Membership: $60.
See below for step by step tutorials:
Members:  How to Register for an Event
Non-Member:  How to Register for SSWAA CEUs  
---
Process at the Conference:
Once you are at the conference:
Use SSWAA's Results at Hand conference app in order to navigate the conference:
DO NOT USE Results at Hand application for sign in and sign out.
Sign in and sign out on New York's blue sign in sheets for each  NYSSSWA approved workshop/keynote presentation at the beginning and end of the session.
DO NOT USE Results at Hand evaluations for NY CEUs.)
Complete all the Workshop/Keynote Evaluations on NY's Survey Monkey Form

After your sessions/conference, complete the evaluations for New York at:  https://www.surveymonkey.com/r/SSWAA2020
Since all evaluations are linked for easier completion, have your list of attended workshops available to help you navigate through the forms.
---
For more information and assistance see:  
---
Printing Certificates: 
After the conference, instructions to access and print your certificates will be provided with your evaluation confirmation email.  Please note:  Certificates are released individually so will not be available prior to verification of all components is complete.   Since this is a multi-step manual procedure coordinated with SSWAA, please allow up to 2- 3  weeks for processing.