Re-scheduled for March 22 – 25, 2021
Sponsored by the School Social Work Association of America (SSWAA)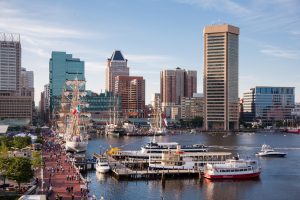 NEWS FLASH:   The 23rd National School Social Work Conference, has been re-scheduled for March 22 – 25, 2021 in Baltimore, MD at the same hotel i.e. the  Renaissance Baltimore Harborplace Hotel.    Read more.   SSWAA is working with presenters to adjust and update the conference program.    As with SSWAA, your New York State School Social Workers' Association (NYSSSWA) registration for New York approved CEUs can remain in place for the rescheduled date.
---
Conference Fees Already Paid:

SSWAA and NYSSSWA are providing the following options:
#1.  SSWAA: 
"You may request that your paid registration be
transferred
to the new in-person event, March 2021.  If you choose this option, you will have a secured registration and need to do nothing else at this time.  SSWAA will take care of all the details and will transfer your registration to the 2021 National Conference in Baltimore.  Additionally, if you transfer your registration AND would like to attend the virtual event this summer, we will offer you a $50 off coupon code that you can use to register for the virtual conference."
#1 NYSSSWA:  You may also request that your paid registration for New York approved CEUs be transferred to the new in-person event, March 2021.  Once the new program has been confirmed, we will adjust the CEU registration form so that you can select the sessions you would like to attend.
#2.  SSWAA: 
"You may request that you receive a
refund
for your paid 2020 Conference registration.  Refunds are being offered minus a 10% administrative fee.  Please note that refunds may take up to 6 weeks to process."
#2. NYSSSWA:  If you are unable to participate in March, 2021 for the SSWAA Conference, you may request a refund of your CEU portion only.    If you joined NYSSSWA  as part of this registration for CEUs, we will still honor your $30 membership (normally $85) for one year and refund the $60 CEU portion.
---
New York CEUs:
NYSSSWA will continue to partner with the SSWAA to provide New York approved CEUs.   NYSSSWA registration for additional attendees, however, is currently closed until we know what the new schedule of workshops will be.
Date:  March 22-25, 2021
Where:  Baltimore, MD
Hotel:  Renaissance Baltimore Harbor Place Hotel, 202 East Pratt Street, Baltimore, Maryland 21202
---
CEUs:

 
New York State School Social Workers' Association is recognized by the New York State Education Department's State Board of Social Work as an approved provider of continuing education for licensed social workers #SW-0057