2021 Virtual National School Social Work Conference
Live Virtual Sessions–March 22 – 24, 2021
On-Demand available April 5, 2021 to May 31, 2021
Sponsored by the
School Social Work Association of America (SSWAA)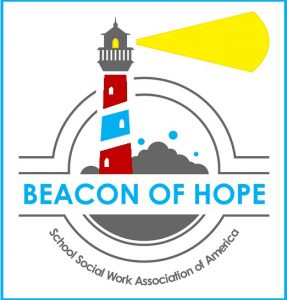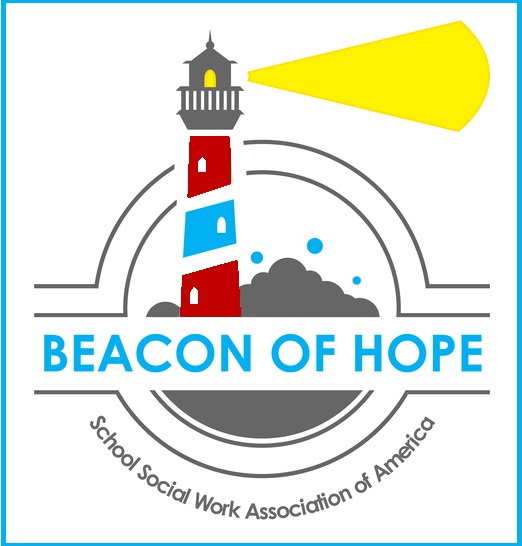 The 2021 Virtual National School Social Work Conference can be accessed Live on March 22 – 24, 2021.  When you register, you will have the option to register to access Live Virtual Presentations OR the option to register for BOTH the Live Virtual Presentations as well as be able to access all sessions On-Demand from April 5 to May 31, 2021 to earn up to 24 CEUs.   
The New York State School Social Workers' Association (NYSSSWA) continues to partner with SSWAA to provide New York approved CEUs.  (If you registered previously, your registration can remain in place for this Virtual Conference.)
---
IMPORTANT UPDATES:
We hope you enjoyed the live virtual sessions.    People should be notified BY SSWAA regarding how to access the "on-demand" sessions if you signed up for them.  
Virtual Conference Information:  See SSWAA's website for details. If you have any questions regarding the Conference, please contact SSWAA directly at: conference@sswaa.org
CEU Process:    Read DETAILS below.  If you have any questions about the CEU process, contact member.services@nyssswa.org.
---
REGISTRATION DEADLINE for SSWAA & NYSSSWA was March 15, 2021 at 5:00 p.m. Eastern Time!
Cancellation Fee:  Since the conference is now virtual and you will be able to access sessions for up to 2 months, there will be no refunds for cancelling.
---
ACCESSING Virtual and On-Demand Sessions: 

READ DETAILS
You will be sent information from SSWAA on how to access the live virtual sessions (see above "Important Updates".
You will also be sent information from SSWAA on how to access on-demand sessions.
You can access any on-demand session between April 5  and May 31, 2021.
You are required to watch the full session and complete a post-session quiz. (Pay attention, the questions can be tricky.)

NEW YORK ATTENDEES: 

After passing the quiz, you will  exit the session and complete the New York Evaluation (See Details Below.)   

You DO NOT have to complete SSWAA's Evaluations.

WHY?  The New York State Education Department (NYSED) has very specific requirements in order to provide NY approved CEUs.  Part of those requirements include the need for you to evaluate each sessions' Learning Objectives.  As a result individualized evaluations must be set up for each session and SSWAA's generic evaluations do not count.    That is why instructions for NY attendees are to stop after passing the "quiz" and do the NYSSSWA evaluations and NOT the SSWAA evaluations. No harm if you do, but you STILL must complete the NYSSSWA evaluation.

Deadline to complete Sessions & NYSSSWA Evaluations

 is May 31, 2021
---
EVALUATION Process: 

(PLEASE READ)
Complete New York's Evaluations:  https://www.surveymonkey.com/r/SSWAA2021
All evaluations are linked in order, for easier completion.  When finished with a session, you can hit the blue "Next" which will take you to the next session.
You also will be given an option to link to the entire list to select a session.

You should be able to complete your evaluations as you go.  Just 

DO NOT CLICK 

'DONE

' 

  until you are completely finished with all sessions or the system won't let you back in.   

If that happens

, you will need to access from a different browser/computer and complete those sessions you have not finished.  You do not have to start over.  I can combine your responses on the back end. 
If you did not attend a session, you can select "N/A"

DEADLINE:

  The deadline to watch all sessions and complete your evaluations is May 31, 2021  
We will need to verify your attendance with information from SSWAA regarding people's log in/log off that will be available after June 7, 2021   
Nothing is automatic.   The release of CEUs is a manual process so please allow time for processing all required components.
Once all required components have been verified including payment, workshops will be individually selected and certificates will be released  for those who have completed all of their sessions and evaluations.

You will be able to access and print via your 123Signup account.  Be sure to use the same email address you used to register with.    

See:  

How to Print Your CEU Certificate

  

Deadline to complete Evaluations

is May 31, 2021.
---
CEUs:

 
New York State School Social Workers' Association is recognized by the New York State Education Department's State Board of Social Work as an approved provider of continuing education for licensed social workers #SW-0057