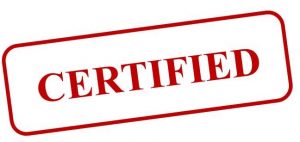 Position Statement on Certification Standards for School Social Workers
by the New York State School Social Workers' Association
Certification Requirements
The certification process is controlled by the New York State Education Department (NYSED).   In order to be a School Social Worker in a NYS Public School setting, you will need to obtain a provisional certificate as a School Social Worker. When visiting the New York State Department of Education website, school social workers' information can be found under the Pupil Personnel Services designation. After 2 years of service you will be eligible to apply for a permanent certificate. Each of these certificates has a list of requirements which we offer access to through the links below.
NYSED's Certification Steps from Start to Finish:
http://www.highered.nysed.gov/tcert/certificate/certprocess.html
---
Provisional Certification Requirements:
To Access Guidelines go to: http://eservices.nysed.gov/teach/certhelp/CertRequirementHelp.do
School Social Workers are included in the drop down for Administrators and Pupil Personnel Services
Under Subject area you will find "Social Worker"
Under Select a Grade Level Certification for Social Workers is for grades "Pre K-12" All Grades
Under Title is "School Social Worker"
Select Type of Certificate interested in
---
Permanent Certification Requirements:
As a requirement of the certification process you must obtain a Licensed Master Social Worker.
Workshop – Child Abuse Identification (2 clock hours)
Workshop – School Violence Intervention and Prevention (2 clock hours)
Workshop – Dignity For All Students Act   (6 clock hours)
Finger printing clearance    See Instructions
To Access Guidelines go to: http://eservices.nysed.gov/teach/certhelp/CertRequirementHelp.do
To progress to a Permanent Certificate, the applicant must hold a valid Provisional Certificate in the title of the Permanent Certificate sought. i.e. "School Social Worker".
Paid, full-time Pupil Personnel experience – School Social Worker – 2 Yr
Citizenship Status – INS Permanent Residence or U.S. Citizenship
---
Questions?
Any and all questions should be directed to NYSED.
Contact NYSED at https://secureforms.nysed.gov/ohe/tcert/ContactOTI.cfm
---
Practice Alerts and Guidelines from NYSED Office of the Professions for Social Workers:
---
NYSSSWA Welcomes New School Social Workers
The New York State School Social Workers' Association (NYSSSWA) is the only professional association dedicated solely to the visibility and viability of School Social Workers in New York State.  Support your profession and join today!