Sponsored by the School Social Work Association of America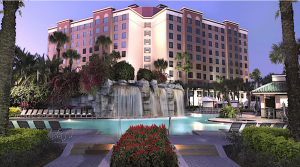 Date:  April 3 – 6, 2019
Where:  Orlando, Florida
Hotel:   Caribe Royale Orlando
The "22nd National School Social Work Conference(sm)" sponsored by the School Social Workers Association of America (SSWAA) will be held Wednesday April 3 to Saturday, April 6, 2019 in Orlando, Florida.  Earn up to 24 CEUs by attending sessions led by nationally recognized leaders in the profession focusing on issues and skills critical to School Social Workers. The annual SSWAA Conference is the only national conference devoted exclusively to the School Social Work profession!  Read more.
New York CEUs:
The New York State School Social Workers' Association (NYSSSWA) is pleased to again partner with SSWAA to provide CEUs to New York attendees for SSWAA's National Conference.  As you may know, the New York State Education Department has very specific criteria that must be met in order for a presentation to be approved as well as for the release of CEU Certificates. As a result, a great deal of time is required to vet as well as process CEUs.  This year most sessions have been approved by NYSSSWA.   Please see SSWAA's  Conference Brochure  which will note if a session is "Not approved for NY State CEUs".  These sessions are also noted as part of the NYSSSWA registration when you select your sessions.  As an attendee, you have the right to attend whatever session you choose.  Please note, however, that you will not receive CEUs for any session that has not been approved.   See CEU Information for more details on the process.
In order to receive NY Approved CEUs you must:
Register with SSWAA for the Conference
Register with NYSSSWA and pay the NYSSSWA CEU Fee

Select your workshops so that your name will appear on the sign in and sign out sheets
If you change your choice of workshop, you can amend on 123Signup prior to the conference or just add your name to the bottom of the sign in/out sheets when on-site.

Sign in AND sign out of ALL sessions and Keynotes/General Sessions.  Sheets will be provided for NY attendees.
Complete the Workshop Evaluations after the conference.  Please note: DO NOT USE SSWAA's conference app for the CEU process since SSWAA is not an approved NY CEU provider.
CEU Registration & Fees:
Due to administrative costs to vet all of the presentations as well as process CEUs, NYSSSWA is charging the following fees in order to obtain NY CEUs: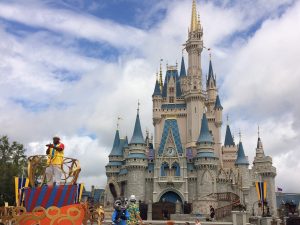 NYSSSWA Member CEU Fee:  $30
NYSSSWA Non-Members have 2 options:
NYSSSWA Membership plus CEU Fee:  $90     (We hope you will take advantage of this savings and become a NYSSSWA Member–normally $85!  See Member Benefits.)
NYSSSWA Non-Member CEU Only Fee:  $60
Need Help?  See Tutorials:
Members:  How to Register for an Event
Non-Member:  How to Register for SSWAA CEUs
Approved NY CEU Provider:  New York State School Social Workers' Association is recognized by the New York State Education Department's State Board of Social Work as an approved provider of continuing education for licensed social workers #SW-0057
Cancellation Policy:  Cancellations and refund requests must be in writing before March 27, 2019. There is a $15.00 cancellation fee to cover the administrative costs associated with refunding your CEU registration fee.
For more details:
Photos supplied by Caribe Royale and Dot Kontak