Below find School Social Work Posters for your consideration that have been compiled over the years.  In 2015, SSWAA asked for people to submit School Social Work Week Posters they would like to share with others which we have modified to include this year's date for you to post.  Other previously distributed  posters were also edited to note this year's dates as well as source, if known.   Let us know if you were the creator of any of the unidentified posters so we can provide appropriate credit.   Create your own poster and send to us at members.services@nyssswa.org so we can share with others.
---
[/column]
---
[/column]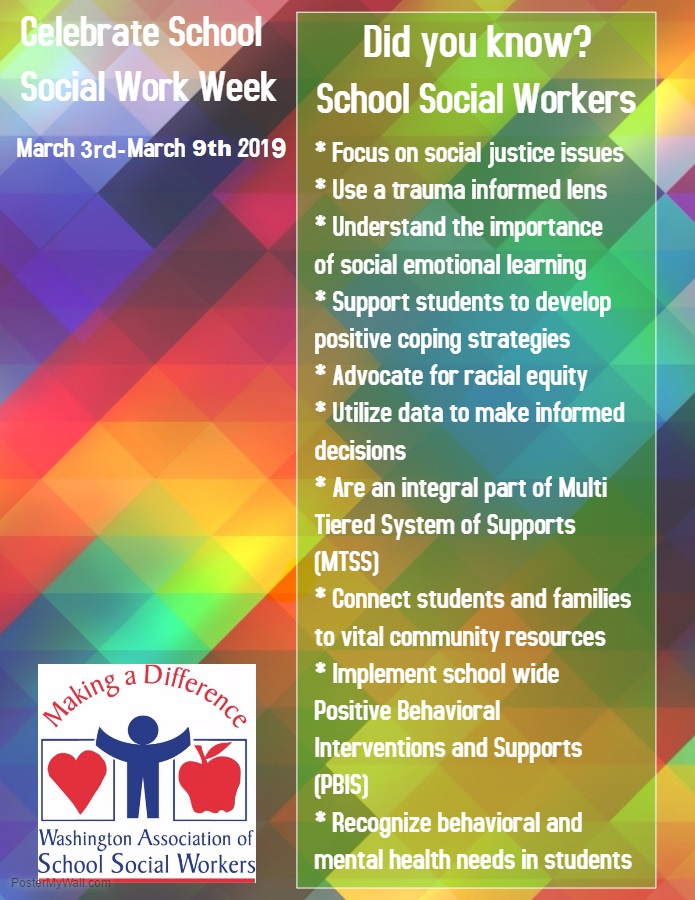 From the Washington Association
of School Social Workers
---
Members Make Our Mission Possible:
The New York State School Social Workers' Association (NYSSSWA) is the only professional association dedicated solely to the visibility and viability of School Social Workers in New York State.  Members are essential to our ability to support you and our profession.  Join us Today!