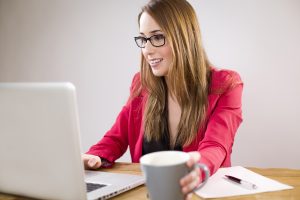 It is very important that you work with your district regarding their acceptable use policy and services they have available for student information, record keeping as well as communication platforms.  Your district may already have forms and protocols set up that you can follow.  Here is additional information for your consideration:
Forms & Documentation:
(Some of these are just examples of forms you can use.  Please share any forms you are using that have been helpful.)
---
Webinars Related to Telemental Health Services

Frequently Asked Questions from COVID-19 Webinar
19 pages of Important Information  3/26/2020
See additional Webinars Related to School Social Work Practice and COVID-19. 
---
Things to Consider When Providing Mental Health Supports On-line: 
Webinar Summary Notes from SSWAA & SSWN Webinars and elsewhere:
---
Association of Social Work Boards Guidance: 
(Worried about compliance with your license?)
Information provided via Phil Koehl, former Illinois Association of School Social Workers (IASSW) Executive Director.  He is also the Chairperson of the IDFPR SW Examining and Disciplinary Board (Illinois).  4/7/2020.  Association of Social Work Boards.
---
Other Resources:
---
Response Resources: 

NYSSSWA Membership Dollars At Work
The New York State School Social Workers' Association (NYSSSWA) is the only professional association dedicated solely to the visibility and viability of School Social Workers in New York State.   Members are essential to our ability to support you and our profession.  If you are not a member, join us today so we can continue to provide advocacy and services on your behalf.
Learn More About NYSSSWA Membership!