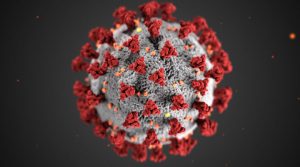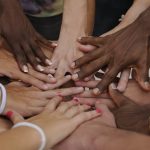 We're All In This Together!
NYSSSWA continues to work hard to provide you with resources  during this very difficult and challenging time.    We hope they will be of help.  Let us know of other resources that you would like us to share.
---
---
Upcoming Webinars:
Ethics in an Epidemic  by Jim Raines, School Social Work Association of America  (Jim has authored several books for Oxford Press on School Social Work ethics.)
Friday, April 3, 2020.  2:00 p.m. – 3:00 p.m. EDT
SSWAA is offering a special webinar to support School Social Workers in response to the COVID-19 health crisis. This webinar, Ethics in an Epidemic, will address several kinds of ethical dilemmas that school social workers face during an epidemic. It will address confidentiality issues in electronic communications, competence standards for technology, maintaining appropriate boundaries, and managing student risk from a distance.  SSWAA Member Fee is $10. Non-Member Fee is $20. Also note that registration is a 2 step process.  Register Here.
Supporting Our Kids From a Distance:  Tools & Strategies to Provide SEL & SpEd Services   by Eric Santos & Marjorie Colindres, School Social Work Network
In this Zoom workshop, Technology Learning Coach Eric Santos and School Social Worker and SSWN Senior Contributor Marjorie Colindres will provide a range of online tools and strategies that School Social Workers can use to provide services to their students and families during the COVID-19 crisis.    (Go to Events on the left side to register.)
---
Response Resources: 

NYSSSWA Membership Dollars At Work
The New York State School Social Workers' Association (NYSSSWA) is the only professional association dedicated solely to the visibility and viability of School Social Workers in New York State.   Members are essential to our ability to support you and our profession.  If you are not a member, join us today so we can continue to provide advocacy and services on your behalf.
Learn More About NYSSSWA Membership!